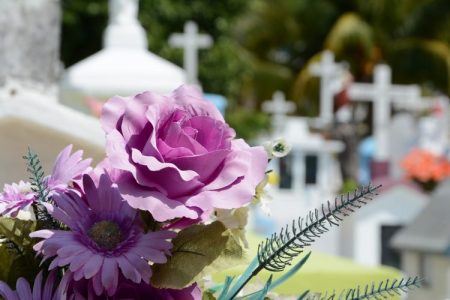 Wondering about that advertisment on TV for final expense life insurance? You probably have some questions you need answers to. While the cost is important, so are the benefits that are included in that plan right? On this page we are going to give you the scoop on End of Life insurance protection.
For starters, realize these policies are typically designed for people age 50-85 who may not be in perfect health at this point of their life. A few insurance companies offer these policies starting at even 18, but options aren't as plentiful until age 50.
End of life insurance is given a few different, but common names. However, do not concern yourself with the name of the product rather the benefits in the policy.
More About Final Expense Life Insurance Coverage
True Final Expense insurance is a based on a whole life insurance policy and covers people until their final day, hence the name "whole life insurance." The best of these policies are most often called "level benefit" or "immediate" whole life insurance. Sometimes these whole life policies are referred to as graded life or guaranteed issue life insurance. Make sure you understand the limitations of these types of whole life before you buy.
As an affordable insurance choice that is easy to obtain, final expense coverage can be used for both funeral and burial costs, remaining medical bills, family legacy or anything your beneficiary needs. Most people do not want to place a financial hardship or additional burden on their grieving families. Final Expense insurance can be affordably purchased even with a tough health condition, so don't give up if your health is not the best. Let a good pro sort that out and find the best carrier and plan for your particular situation.
Final Expense coverage can pay for the casket, funeral service, visitation/viewing, hearse, digging and filling the grave, the actual cemetery plot, or burial vault or grave liner, minister, headstone, flowers, and other expenses related directly to named insured's funeral. If you have a prepaid funeral, no worries, end of life insurance can be used for anything your loved ones need. Remember, a prepaid funeral does not cover your actual burial costs at the cemetary which can be thousands more.
Sometimes Final Expense policies are thought of as funeral insurance or even burial insurance. Regardless of what you would choose to call end of life insurance, these policies are designed to relieve the financial stress created by the death of the insured individual.

Can Final Expense policies be used for other expenses outside funeral or burial? Absolutely. We speak to people everyday who just want to leave monies for their spouse, their children or grandchildren. Maybe there are final bills you want settled up upon your passing so your family is not financially burdened to cover those costs as well. This is a fast way of getting tax free money to them.
When buying a policy, be sure to verify any limitations in the first 2 or 3 years. If there are no health questions to apply, THERE ARE limitations in the policy and the coverage will be more expensive to purchase. Why? The insurance company is taking more risk when they do not have the applicant's health information to reach a decision.
Our best advice here…
Do not purchase a guaranteed acceptance policy without speaking to a licensed and experienced, independent professional. The vast majority of senior citizens in less than excellent health can still obtain better benefits and lower premiums with a professional guiding you to the right insurance company and plan. With that said and the proper life insurance policy, your loved ones financial needs are taken care of.
End of life coverage should only be a permanent life insurance policy as it is used to pay for burial and funeral expenses among other bills your beneficiary will incur in your absence.
CONTACT US HERE to learn more about the right final expense coverage for you.
There are many options to assuring your loved one's are financially protected in your loss. Since these plans only become more expensive to own as you age, there is no reason to wait. We have access to all the top carriers so getting a quality product at the lowest possible is simple.
Let's talk about what makes up a final expense insurance policy.
Under the hood it is…
Senior Life Insurance
Both Final Expense Insurance and Burial Insurance policies are designed to guarantee financial protection for your loved ones. The terms are completely interchangeable but should be based on fixed premium, senior life insurance product.
When planning for end-of-life funding with insurance, you should be thinking about permanent life insurance as the source of family financial protection and/or wealth transfer.
Why?
Well, term life insurance (temporary, terminating insurance) is not a good option for primary life insurance in or approaching your golden years. It is not dependable because it can expire or even increase in price prior to the expiration of the "term." Case in point, AARP/NYL Term Life Insurance.
None of us know when our time will come. Term life insurance is for a defined period of time and will become outrageous in cost upon expiration of the term.
Without being too dramatic here…You better be hanging onto something when the term ends.
I'm not kidding either!! They are not designed to be affordable at the end of the term.
Plenty of seniors have turned 75 or even 80 and had their life insurance unexpectedly expire or were stuck with ridiculous premiums and forced to drop coverage.  This presents another problem. Applying for a end of life, final expense whole life policy at advanced age and health will affect your new life insurance rates.
There are really only two options we recommend to seniors.
First is Whole Life Insurance. This is the essence of permanent coverage and the original. It is also the most expensive because it does develop cash value inside of it. For a small burial insurance policy, these are usually the most ideal because you can obtain coverage as low as $3000. The premiums will never go up and the benefits never go down. Because of the "size" of the policy, the additional cost is fairly minimal compared to the next option
Second is Guaranteed Universal Life Insurance (GUL).  If you need a larger, permanent policy of say $50,000 or more, you might consider purchasing GUL because it is more affordable per thousand of coverage to carry this type of life insurance.  In general, you will need to have good to excellent health to qualify for this type of policy. Typically, Guaranteed Universal Life Insurance has no cash value inside of it.  It is term like in cost but the coverage can cover the insured to age 121.  Since the policy has a guaranteed death benefit as long as you pay your premium on time.
While none of this is a hard and fast rule, you should understand the repercussions of buying the wrong life insurance policy as a senior. Apples are not apples and a mistake can cost you and your beneficiary a lot of financial and/or emotional stress.
CONTACT US HERE to learn more about the right senior life insurance coverage for you.
You may also always use the instant quoting tool in the sidebar to get you started.
Let us know how we can help.