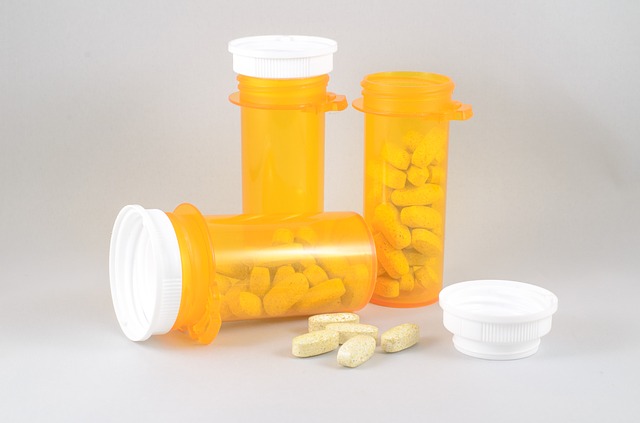 One of the most consistent complaints I have personally heard from my clients over nearly 25 years as a professional in life and health insurance is the financial stress caused by the high cost of prescription drugs. Sure, there are some folks who have health/prescription insurance that cover a lot of the expense and that keeps those costs down to a minimum. Yes, they are fortunate to have those protections.
Now, some other folk may still face a considerable deductible before the full benefits for prescriptions are reached. I often see this situation with those who have Part D of Original Medicare.
Then, there are many people who do not have any prescription drug benefits at all. This of course is very unideal if you are on a tight budget and further complicated by the "out of control" inflation that is surging across our country in 2021.
Finding ways of saving money now is going to be very important into the future.
If you are struggling or worried about the high cost of prescription drugs, we have found an answer and simple solution for you.
No, you don't need to buy any insurance either. The cost of this "answer" to you or anyone you know, is zero!
Discount Prescription Drugs – How To Get The Lowest Price
For 2022, at Maple Valley Insurance Group, we wanted to offer something of real value that can help people across America combat the high cost of prescription drugs.
Yes, if you receive Social Security, the 5.9% payment increase as January 2022 will help you absorb some of this but continued inflationary pressure will eat away at that payment increase pretty quickly.
GlicRx offers a truly FREE prescription drug program so you, your family and friends can start saving now. Once enrolled on your smartphone, tablet or computer, you will be able to scan the pharmacies in your area for the best price for all your prescriptions. GlicRx is constantly negotiating discounts with all the top pharmacies for its members.
At this point, ask yourself this simple question.
Would I like the prescription savings of 10, 15, 25, 40 percent or more in my wallet? In some cases of cash paying customers, savings up to 80% is not unheard of.
This is all from a free, discount drug application provided by GlicRx. For those of you who require very expensive medications , have several prescription needs or in your "donut hole" in your Part D drug plan, start saving money now. Go to GlicRx here to enroll. I've talked to so many people who have just stopped taking medications that they were prescribed by their doctor because they just could not afford them.
Now, it is important to understand, this is not insurance, nor is GlicRx an insurance company. GlicRx, as a company, negotiates prescription drug prices with the most competitive pharmacies. Yes, even the big names like Walgreens or CVS. They have a business to business relationship (B2B) versus a business to consumer relationship like the local coffee shop or restaurant does with us as consumers.
So, is GlicRx just a scam?
Well if you consider the exchange of your name and email address for the member access to very signficant discounts on the high cost of prescription drugs to be a bad deal, than you have your answer. As a company, we have heard about the savings that many of our patrons are experiencing so we have a very postive opinion of the program. Again, this card costs you zero.
You may be asking how can GlicRx negotiate lower prices? Why would the pharmacy give you a better deal without prescription insurance?
The answer: pharmacies benefit by having more "buying" customers enter their store. The pharmacies want "foot traffic" in the store. They make a lot of money selling other products other than prescription drugs don't they? A lot of the "foot traffic" will buy other items they need while picking up their prescriptions so the pharmacy ultimately profits from the higher flow of regular customers. Remember, one pharmacy may offer certain medications at a nice discount whereas another down the street is charging a lot more (full price) for the same medication. Guess who is going to receive the "foot traffic" from GlicRX members? The stores that offer the most competitive prices.
The pharmacies like relationships with other businesses that can deliver paying customers to them. GlicRx provides referrals to them based on negotiated prescription drug prices on hundreds of medications. No, you don't have to buy anything else in the pharmacy other than your prescription(s). You have no obligations whatsover otherthan than paying for the prescription provided by your doctor. My point here is to illustrate why pharmacies will negotiate with GlicRx and offer lower prices to you under their free program.
As a member, you will be able to look on your internet enabled device and see which phamacies in your area have the best discounts. Yes, all this with GlicRx's free membership in their discount drug plan. Once you give the pharmacy(s) your GlicRx membership information provided in your enrollment, your pharmacy will store it in their computer so you are "covered" for the future discounts as well. You always receive the best price automatically rather than the normal price other patrons are paying for the same medication. If you don't use a "smart phone" that is ok. Just copy down the information sent you by GlicRx in your email. That is all the pharmacist will need to see your are on the group discount plan.
Is it a good idea to check regulary to see if their are other pharmacies that offer lower prices for my medications?
Absolutely.
One of the great things about GlicRx is the power of negotation they have with the different pharmacies, big or small. Negotiated prices may change for different medications at different locations. It is good to use your enrollment information and their online tools to reevaluate where your best savings will be. For example, maybe ABC pharmacy is not as good of a deal as XYZ pharmacy this month. GlicRx allows you to shop this quickly from your mobile device or computer. No time wasted or frustration calling around to different locations. See the all the discounted prices on your mobile (smartphone/tablet) or computer.
Ladies and Gentleman, this is a very valuable saving tool you have instant access to. GlicRx is not charging you anything, they provide foot traffic to the pharmacies. Guess who pays GlicRx? That's right, the businesses they send their members to.
Discount Prescriptions: The Take Home
For those without prescription insurance, this is a no brainer. However, even if you have a substantial deductible before your insurance starts to cover your medications, this free prescription drug plan will keep your money in your wallet, not the pharmacy.
Will prescription drug prices go down? I think we all know that is not likely. Demand and inflation are going to continue driving the costs up.
As an independent agency, every so often, we interview other companies outside insurance carriers that may benefit our clientele. This time, GlicRx, a non insurance company asked us if we could offer their product to our patrons. This benefit provider that has a real good product in our estimation. As a company, we are very excited to be able to offer this to you because it is FREE to you, friends and family. I'll be the first to say it…whether it's life insurance or health insurance, we can't offer either to you without a cost.
If prescription costs are eating up your income get enrolled now. You have everything to gain here. It takes a minute of your time and you're on your way to saving good money on your medications.
What is required to enroll?
Your Name
An active email account
Your Phone Number (optional and to receive the mobile search cell app)
GlicRx will send you what you need as soon as you submit your information. Be sure to check your device to retrieve your member ID information and setup application if your are using a "smartphone."
As we head into 2022, be sure to share this with your friends and family that are being burdened with high prescription costs as well. Help them reduce their financial stress going forward.
If you need any help getting set up with the GlicRx discount drug plan, give us a call and we can take your information and get you enrolled as well, 269-244-3420, otherwise enjoy the savings!