What is Medicare
Medicare is a Federal Health Insurance program for people 65 and older as well as those who may be younger with disabilities or have End-Stage Renal Disease.
Information Resources For Navigating Medicare Insurance
The Latest Medicare & You Guide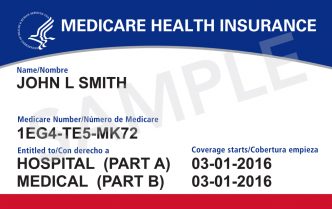 Large Print: Medicare and You Guide
Official Guide to Original Medicare Benefits
Part D Prescription Drug Plans (Drug Plan Finder Tool)
Part D Prescription Drug Plans and Premium Information
Official Guide to Medicare Prescription Drug Coverage
How Much is Medicare Now Per Month?
While this varies based on income levels, in 2023, Medicare premiums are $165/month for Part B, $49/month for Part D coverage, Medicare Advantage average cost is $30/month. Medicare Supplements vary greatly depending on age and plan you choose. Roughly $150/month for good coverage.
Who Can Help With My Medicare Questions?
We've been helping answer Medicare questions since 2001. We are state licensed and CMS certified Medicare experts.
Yes it can be very confusing or even overwhelming.
We understand this. After all we've been working with seniors since 2001. Often the guides provided by Medicare create confusion or don't get right to the point. Let us know how we can help. Give us a call or leave a comment below if you'd like.
Who Can I Talk to About Medicare Near Me? I Don't Understand The Information.
If you can't find your Medicare answers here, simply fill out our contact form or give us a call at 269-244-3420. We'll get you the help you need.
What is the Best Medicare Plan That Covers Everything?
If you became eligible for Medicare after January 1, 2020 and have Original Medicare, the best Medicare Plan that covers your medical expenses will be the Plan G.
If you have selected Medicare Advantage, "best" is going to depend on what you would like out of your health insurance and what you are willing to comprimise. There is a lot of variation offered in Medicare Advantage HMO and PPO plans in particular. How much skin are you willing to accept in the game?
This is worthy of a consultation with a licensed senior health insurance professional. Because CMS (Federal Gov't) requires a request on your part, please take a moment to use our contact form and advise us that you wish to speak to us about your Medicare Advantage (Part C) Options. For the fastest service, please give us a phone call @ 269-244-3420
Is There a Medicare Supplement That Covers Everything?
No. There never has been. Medicare itself simply does not cover everything. If Medicare does not approve a claim, no private health insurer will either. However, if Medicare approves the medical claims you have, a Plan F will cover all the remaining portion of those bills. Remember, Medicare pays 80% of approved charges and the supplement pays the remaining 20% of the amount Medicare does not cover as defined in your chosen Medicare Supplement plan. If you were Medicare eligible prior to January 1, 2020 and want the nothing out of pocket for Medicare approved claims, Plan F is it.
If you prefer Original Medicare + a Medigap plan (Med Supp), you would have to look to private insurance companies who offer plans outside Medicare to get additional protection.
Medicare Insurance or Medicare Office Kalamazoo, Michigan
Medicare itself is provided ONLY by the Federal Government. Private insurance is also available to Medicare eligible individuals in addition to or as a complete alternate choice. Contact Social Security to enroll or to verify your Medicare enrollment. Use this link to navigate to their website. This will include the best telephone number to make any changes to your Medicare entitlements in Kalamazoo, MI. They are located at 317 S. Drake Rd, Kalamazoo, MI 49009. Their phone number is 866-331-9088