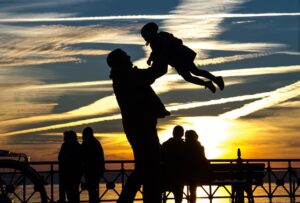 If your looking to see what your options are for Marketplace health insurance in Michigan, we always have the answer. If you looking for a specific plan your doctor participates with and offers the best balance of cost and benefits for your healthcare needs. This page is dedicated to ACA, Affordable Care Act Health Insurance plans from the Marketplace. Do you wonder if you qualify for any subsidy for your overall household income? It is all here.
The ACA health insurance program is managed at the Federal level by the CMS and the State of Michigan DIFS. Only licensed agents who are also certified by CMS (Center for Medicare and Medicaid Services) may assist people shopping for ACA health insurance from the Marketplace.
Eligible Michigan residents can apply for ACA, Affordable Care Act Health insurance plans during the annual Open Enrollment Period or a SEP, Special Election Period (if you meet the requirements for SEP).
When Can I Enroll in ACA Health Insurance In Michigan?
Open Enrollment is November 1 thru January 15.
Eligibility for other enrollment outside this period is called a Special Enrollment Period (SEP) and is based on certain life events: Losing health coverage, relocating, giving birth, getting married.
The Federal government may open a Special Enrollment Period for other reasons. For example, in 2023 we have the "Medicaid Unwinding" assessments in which many people are losing Medicaid. Many people will lose health coverage in the audits. However, they will be allowed a SEP by the Federal Governement so they can obtain healthcare either as an individual or as a family.
We are here to help you navigate this, but if you prefer, you may use our techology on your own to shop and even purchase ACA Health Insurance from the Health Insurance Marketplace. This is the same tech we use to shop medical insurance for our clients. Fast and quite intuitive. The platform will allow you to easily filter all the companies and plans by your preferred doctor, prescription coverage, network, household income level and more. All the plans shown are strictly ACA compliant so you are getting the best pricing possible from the insurance company. We suggest you let us know how we can help you but if you so choose…you may simply select your plan and your enrollment will be completed on the spot. Your coverage will start on the 1st of the upcoming month.
ACA Dental
Once you have completed enrollment for your ACA Health Plan, you may consider ACA Dental insurance. You cannot purchase dental on the Marketplace without having a ACA Health Plan first. If you need help with choosing an appropriate dental plan, we can help.
Health Insurance for Michigan Conclusion
Don't hesitate to use our contact form or for faster service, give us a call.
ACA Health Insurance does not have to be complicated or take long to put in place. If you've already used our Health Insurance Marketplace tool from above, you noticed lots of options. Just be sure to know how much risk you are comfortable with before you "pull the trigger." We are more than happy to set up time to discuss your healthcare needs.
And that is that. Hope this has been of some help for you. 269-244-3420 with any questions.