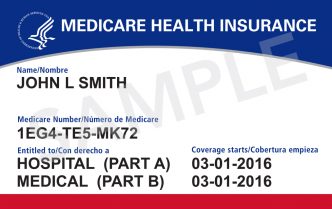 What is Medicare Supplement Insurance?
Medicare Supplement Insurance, otherwise known as Medigap insurance can help pay some of the health care costs that original Medicare approves.  You are responsible for copayments, coinsurance, and deductibles.  Original/Traditional Medicare will pay 80% of approved charges while any Medigap policy you purchase is there to pay the remaining 20%.  Payment of the 20% is defined by the specific benefits included in that plan.  The more complete plans will of course close more "gaps."
Some Medigap policies also offer coverage for services that Original Medicare doesn't cover, like medical care when traveling outside the U.S.  If you have Original Medicare and you buy a Medigap policy, Medicare will pay its share of the Medicare-approved amount for covered health care costs. Then, your Medicare supplement insurance policy pays its share.
A Medigap policy is different from a Medicare Advantage Plan.  If you select Part C of Medicare, you are electing to leave Original Medicare and replace it with a Medicare Advantage Plan.  Medicare Advantage (Part C) healthcare is managed by a private company.  It is important to note that Medicare Supplements are compliments only to Original Medicare (Part A and Part B).  
Important Things to Know About Medicare Supplement Coverage
If you have a Medicare Advantage Plan, you can apply for a Medigap policy, but make sure you can leave the Medicare Advantage Plan before your Medigap policy begins.
You pay the private insurance company a monthly premium for your Medigap policy above and beyond the monthly Part B premium that you pay to Medicare.
A Medigap policy covers one person. If you and your spouse both want Medigap coverage, we'll work with you to setup two separate policies.
Any standardized Medigap policy is guaranteed renewable even if you have health problems. This means the insurance company can't cancel your Medigap policy as long as you pay the premium.
Contact us to learn more about the right Medicare Supplement Insurance coverage for you.
Click Here to download your 2023 Medicare & You Guide
How Do I Get More Information About My Medicare Options?
How can we help you with your Medicare Blues?
Well, the best suggestion is to give us a phone call so we can help you sort things out.  That way we can get you pointed in the right direction.
The most common question we receive revolves around understanding what options are available to a Medicare recipient.  Being on a fixed income sometimes requires some compromise in order to affordably position yourself to be protected years down the road.  Health can change rather rapidly in the "golden years" regardless of your past history.
You have come to the right place.  We have the knowledge and experience to guide you along the way.
On this website we offer educational articles related to Medicare and private insurance products.  We also include some videos to aid you if reading articles is simply not your thing.
Let us know how we can be of additional help 269-244-3420.