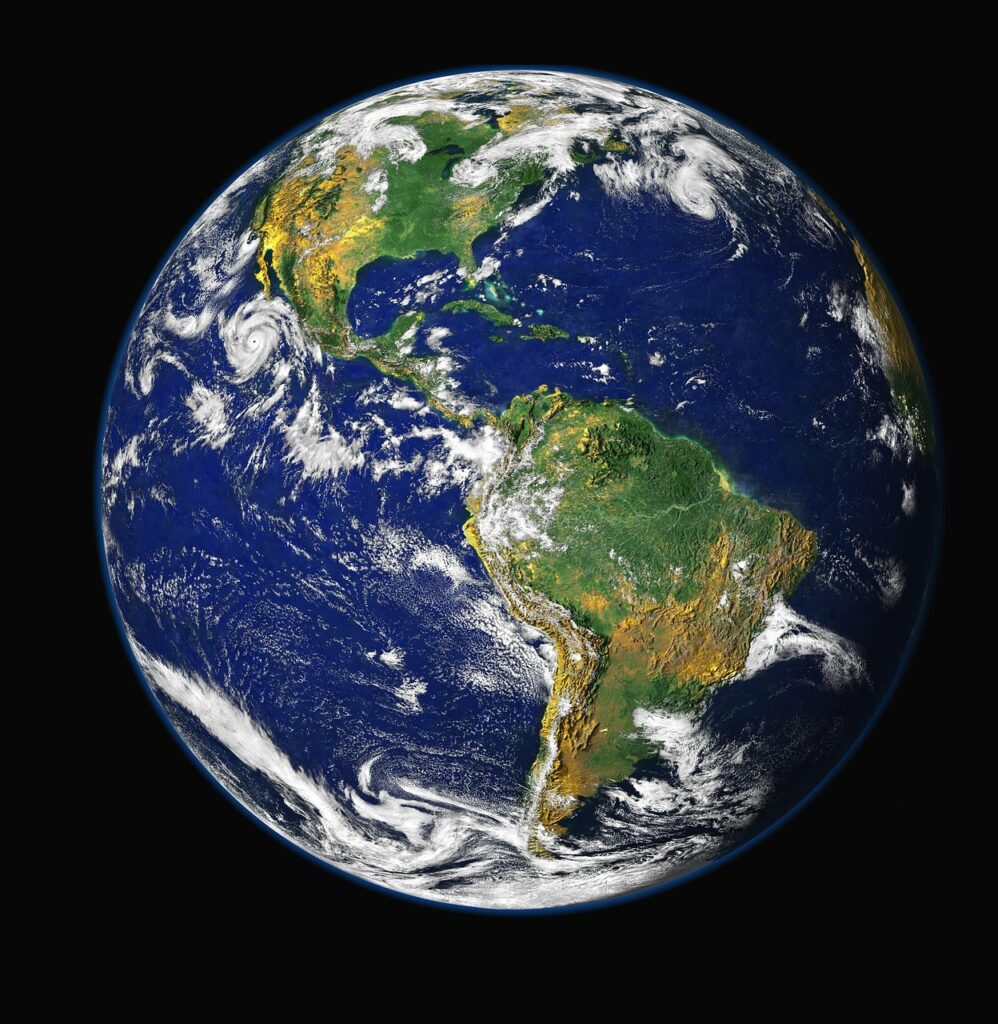 Are you on Original Medicare and hunting for a Medicare Supplement? While Globe Life is best know for their life insurance mailers that flood our mailboxes, they are not well known for Medicare Supplements. Our Globe Life Medicare Supplement review is going to get you up to speed with their little known product for Original Medicare beneficiaries.
History of Globe Life
Globe Life was started in 1951 when 2 men decided to create a life insurance agency with a purpose of selling life insurance to people in rural areas. The name of the agency oddly enough was, Globe Life. Over time, Globe Life has grown out of the small market to eventually offer underwritten life insurance around the US in many states using the original brand name of the agency.
Reading Globe Life Medicare Supplement Reviews
Disclaimer: We have no business relationship with Globe Life, their life insurance products or Medicare Supplements. We are reviewing this product as a licensed insurance agency to better inform our patrons as to any pro's or con's about a particular product. We tell the truth here always and in some cases may be very positive or very bearish. With our experience in the Medicare space and extensive training, we believe we are very qualified to give you constructive feedback with this particular product.
I want to remind you when reading reviews related to Medicare Supplements to…
Make sure you are comparing the correct plan letter. Not all insurance companies in the Medicare Supplement business offer all the Medicare standarized plans either. While Original Medicare does require each different plan to contain specific benefits in it, not all insurance companies will offer all the plans available. Medicare does not require insurance companies to offer all the supplemental plans.
Key to remember, Plan F is not a Plan G or Plan N. Compare the plan letter for apples to apples comparison.
Rules For Globe Life Medicare Supplement Plans
As a seasoned independent agent/agency, there are a few rules we use for recommending certain carriers over others. Experience has taught us a lot. The first rule I suggest is…never get hung up on the name of the insurance company. It has NOTHING to do with claims paying ability or customer service. All Medicare Supplement companies pay exactly the same if you compare the plan letter appropriately. Med Supps only pay IF Medicare signals the insurer to process your claim. The "signal" is their payment of 80% of the approved amount. From there, payment is based on the plan letter you have selected. If Medicare denies a claim, no Medicare Supplement insurance company or plan will will pay a nickel.
As you review Globe Life Medicare Supplement plans, a key point to take home is: Globe Medicare plans do not pay better than Mutual of Omaha, Aetna, AARP/United Healthcare plans or any other carrier who offers the same plan. Payment depends on approval by Medicare itself and the benefits in the plan not the insurance company. The better the plan benefits the less exposed you are to paying out of pocket. Plan F is the most complete plan but also the most expensive.
The next rule we advise to our patrons. Don't make it about the absolute lowest price even when comparing the same, exact plan. There always seems to be a "price buster" company who beats all of the competion by leaps and bounds. You must watch out for this. Find out how long the insurance company has been in the Medicare Supplement business. Next, how long have they been in Medigap insurance in your state? A good broker/agent will be able to tell you if an insurance company has been an erratic performer or has a very limited number of sales.
Companies that have much, much lower rates than 95% of the competition and only in the state for a couple years are likely to spike in price. In other words, you'd probably be getting a big rate increase in the future that you won't see from more seasoned Medigap insurers who have stable and competitive pricing long term.
We have clients all around the US. These clients are with several different insurance companies. Most people chose a Plan F, Plan G or Plan N. No one is complaining about their insurance company.
Here is where the Globe Life Medicare Supplement fails. They are a newer brand name to the supplemental insurance business. They sell their Medicare products directly to folks like rather than giving you counsel and the support of a professional to pick the right plan and carrier.
Globe Life also owns United American Insurance Company who has a long history of very high Medicare Supplement rates with the exception of their High Deductible plan (HD)-F and HD-G. Most people shy away from these plans in favor of standard Plan F, Plan G and Plan N. With that said, for some, we do recommend considering them.
Globe Life Medicare Supplement Insurance: Your 7 Options
Of the 10+ standardized Medigap (Med Supp) plans Globe sells 7 of them. Plans A, B, C, F, HD-F, HD-G and N. Oddly enough, they do not offer the Plan G in most states we evaluated. The "why's" are beyond the scope of this Globe Life insurance review. The HD options are the only 2 priced competitively with the top health insurance companies.
Globe Life Medicare Supplement Eligibility
Without getting into a lot of detail here, your eligiblity is determined by your overall health at application. The Globe underwriting department will determine approval or denial because on the information they obtain from you, the MIB and Prescription Reports obtained.
Exceptions to this are "Open Enrollment" and if you are entitled to "guaranteed issue" rights. If you are turning 65 for example, this is your 1 shot window where there are no health questions. These are Medicare rules not insurance company rules. Globe cannot bend those rules to their favor. Original Medicare is highly regulated. However, once you are out of open enrollment, you should expect to answer a number of health history questions to qualify. The rules are applied by all Medicare Supplement insurance companies, not just Globe Medicare plans.
Problems With Globe Medicare Supplement Plans
One of the issues mentioned earlier with Medicare Supplement plans from Globe Life is the fact that the name is new to the Medigap market. They were once owned by Torchmark which went thru some business turmoil to arrive at where they are today. Torchmark also owned another insurance company that offers Medicare Supplement insurance and other senior products. The name of that company is United American. Torchmark dissolved its own corporate name and kept the name "Globe Life" rather than continuing forward. Globe Life is now the parent company over United American.
They're A Ripoff: Globe Life Plan F, Plan G and Plan N
The Globe Medicare plans leave a lot to be desired. For those people eligible for Medicare prior to January 1, 2020, there is the optional Globe Life plan F. As I look at the pricing across the different states… most Globe Life Medigap plans can only be termed as "a ripoff." It is consistently priced higher than its sister company, United American. Compared to the top Medicare Supplement companies, it is outrageous. For example, a 70 year old female in Kalamazoo, Michigan is $262.50 per month in 2023 with Globe Plan F. The same exact plan with Mutual of Omaha for 2023 is $146.03/month. Beyond that are even lower cost carriers that also offer the Plan F as well. Imagine overpaying almost $1400.00 a year or more for the exact same thing, except a different name on it. Whether it is a Globe Medicare plan or Aetna, Mutual of Omaha, Cigna, AARP/United Health Care… that Plan F will perform identically for you.
Now, this is just one example. I previously mentioned, I've looked at the Globe rates around across the US. We help people get insured all around the country. Globe Life Medicare Supplement plans just do not appeal to those people who need the coverage. Forget this carrier unless you intend to consider a high deductible plan (HD-F or HD-G). Mutual of Omaha is still going to be a more established carrier and offer lower rates on these plans as well. They also have a lot more policyholders and a long history of offering competitive Medicare Supplement Insurance.
United American Insurance Company has always sold Medicare Supplement insurance thru licensed agents. It is not a "direct" to consumer carrier and most are not. This is for good reason, Medicare is not easy to understand for most people. You have important financial decisions regarding Medicare you need to make. United American, well… they priced themselves out of the market 25+ years ago. They have a long history of having very high premiums compared to the competition but do have place in the market for people who live along certain coastal states with their Plan HD-F and HD-G.
Globe Life Medicare Supplement plans appear be rebadged and already overpriced Medigap plans from United American sold "directly" to you,if you qualify for coverage. Without looking into the underwriting questions, it is not a good place for seniors in decent health for sure. Data I have indicates very limited policies sold. This makes sense. Medicare Supplement plans from Globe Life are expensive even compared to United American. They do not seem to offer a standard Plan G in many states either. Their subsidiary, United American struggles to keep agents because Plan F, Plan G and Plan N are not competitive with the top carriers on the market. Most seniors are on a fixed income and not interested in getting massively overcharged.
While United American has a long history in Medicare plans, Globe Life itself has little. Selling "direct" has not boded well for premium stability nor service for policy owners. The few carriers that have tried this marketing strategy end up being more expensive than the top Medicare Supplement insurance companies. Based on experience and on what I am seeing in my technology tools as a broker, Globe Medicare Supplement plans don't "make the cut."
Advice On Medicare Supplement Insurance From Globe Life
My objection to the Globe Life Medicare Supplement plans in this review are pretty obvious and even repetitive, I know. It is clearly being offered to you, the consumer, at a very high price point. They have a subsidiary, sister insurance company that offers Medicare Supplement insurance at high prices as well but thru outside insurance agents. For some reason, Globe has decided to charge you more money for the same thing. Now, in fairness, it is very possible that the medical underwriting is very liberal which means they will except people in poor health compared to other insurance companies. Most seniors will find there are insurance companies that can offer them much better rates. Remember, these policies are designed for seniors health. You do not have to be in A1 health to necessarily make a change. An independent professional can guide you thru this process and help you obtain the best plan for your needs and budget.
Medigap policies were standardized in 1992 by the Federal Gov't. All Medigap policies with the same plan letter will pay the same, including the Globe Life Medicare Supplement plan f. Medicare Supplements must be of the same mold required by the government.
Note: If you were not eligible for Medicare prior to January 1, 2020, you cannot apply or purchase a Plan F from any insurance company. Medicare will not allow this. For more details on why newer Medicare beneficiaries are not eligible you may get the details in our Plan F summary guide.
No Medigap insurance company pays better or covers non Medicare approved charges.
Globe Medicare plans are no exception.
How do I know this? Because Medicare itself has made this very clear in the official Medicare and You Guidebook. This is the bible of the rules and regulations created by the federal government to ensure seniors have a way of comparing the Medicare insurance options among the different health insurance companies that offer coverage. Personally, I have written a lot business for my clients around the country with several different Medigap insurance companies. No one complains that company A paid better than company B, ever.
Ultimately, if you are on a fixed income, the price for the plan you purchase should be competitive with the majority of the competition. The "lowballers" and "highballers" should not be taken seriously. Make sure your independent health insurance agent/broker knows the "in's and out's" of the business. Many a senior has been sold a flash in the pan only to have a major health event which locked them into a Medigap policy that exploded in price and had no where to go but up because of a very serious health condition.
Unlike Medicare Advantage plans, Medicare Supplements are medically underwritten which means you must qualify based on your health. While there are some exceptions to this such as your initial enrollment in Medicare, Globe Medicare Supplement plans are NOT like Medicare Advantage.
With that being said, don't be gouged by insurance carriers out in left field.
Globe life is not offering the services (free consultation and support, access to all the top carriers and unbiased advise) that a independent insurance agent/broker is giving to all of their clients.
Conclusion: Globe Medicare Plans Reviewed
I don't forsee Globe Life having a lot of success in the Medicare space. While I don't like their life insurance products either, they have done very well due to flooding consumers mailboxes. Globe Life has certainly sold a large number of life insurance policies since 1951. With that said, in my opinion, they should pack it in on selling Globe Medicare supplement plans or go back to the drawing board and create a more competitive premium.
For many of you, this may not be the report card you were looking for…maybe you have a Globe life insurance policy and thought they might be good for Medicare. You got the truth here in our review. Ladies and gentleman, I've been around the block for many years as an independent agent/broker. While we work with dozens of insurance companies, I don't work for any insurance company. We are client and consumer focused here. I have clear data in my system about Globe's Medigap market share. Do yourself a big favor and look elsewhere. Globe Life supplemental insurance is not a good path to go down unless you're interested in their High Deductible (HD) Plans.
Don't expect to find any glowing reviews of Globe Life Medicare Supplement plans. Well, except from Globe who I'm sure would happily tell you otherwise while they are taking your wallet to the cleaners! This insurance company just doesn't offer anything over the top Medigap carriers in the business.
Give us a phone call and let us shop your Medicare Supplement plan needs out. Find out who really has the best Medicare Supplement for your healthcare coverage and dollar. 269-244-3420
As always feel free to comment below.