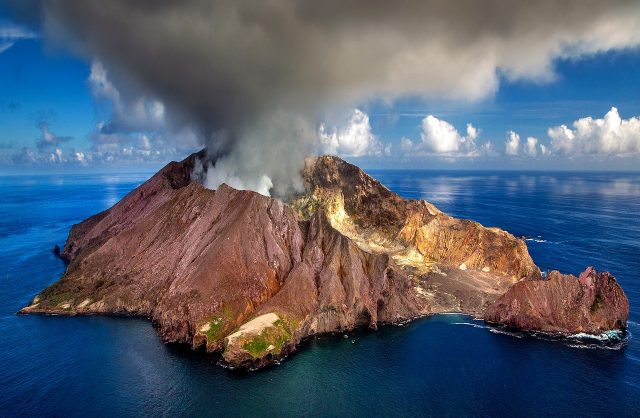 This can be a real hot topic, definitely. The Medicare Supplement plans to consider in 2023. You can be pretty sure no matter what I say as I update this article today, someone will figure out a way to criticize what I author. Why didn't I mention this plan or that plan.
Starting out in the "Medicare" business about 20 years ago I'd like to think I have creditable experience worth considering. Talked to more than a fair share of seniors in that time as well. So here I go with our recommendation of what Medicare Supplement plans you should be taking a close look at.
Original Medicare and a Med Supp
First thing to remember about Medicare Supplement Plans. You will need to have Original Medicare, both Parts A and B before applying for a policy.
Please understand and take note… Medicare Advantage (Part C) is not Original Medicare. It is a subsidized private plan offered as a similar, but alternative only.
Medicare Supplement, Medigap Plans do not work with Part C. Sometimes the slang term Med Supp may be used to describe a Medicare Supplement/Medigap Plan incidentally. These term all represent the same thing.
With Original Medicare, the government will pay 80% of Medicare approved charges. The remainder 20% is your responsibility. Most people take out a Medicare Supplement sold by many private insurance companies which can pay the remaining 20% of those Medicare approved charges. Remember, the key here is…Medicare must approve the service or no Medicare Supplement will pay anything regardless the plan benefits.
All Medicare Supplements have a plan letter label from "A to N." Plan F, G, N are the typical 3 we suggest.
Why? Benefits!!
Actually, most of the other plans are very expensive for what you get and leave you with greater financial exposure. That is not the goal of a good independent agent…leaving you "exposed" financially. Now, as a senior, you probably realize you will not be healthy as a horse all your life. As an agent and advisor, I have never, ever heard "I won't need that much coverage" or "I bought too many benefits!!"
Medicare Supplemental Coverage Is Standardized
When I first started helping folks obtain Medicare Supplement policies back in the late 90's, Medicare had just simplified the actual comparison of medicare supplement policies by creating uniformity in the industry.
In 1992, Medicare Supplemental coverage was standardized. All offerings had to conform to specific Medicare approved designs only. Since 1992, Medicare Supplemental plans are identical from company to company based on a standardized plan letter (A-N). Now you know exactly what you are going to get for your money. Medicare took the guessing out of purchasing and/or changing from one insurance company to another. An apples to apples comparison was made very simple.
While "standardization" and plan letters allow an apples to apples comparison, what you should know is that the premiums from company to company can vary, even drastically.
So, why is this you ask?
There are a few different reasons. Most are beyond the scope of this post. The easiest to understand is that some insurance carriers just have more rigorous underwriting standards. In other words, they are pickier about who they will take based on their particular health questions. As a result, the carrier can expect a lower claims ratio on their particular policies. This can transfer into a lower cost for you in the short and/or long term. For example, qualifying for coverage with AARP United Healthcare is a lot easier than qualifying for a policy with Aetna or Cigna. Guess which one of those carriers is the most expensive as a general rule?
The Best Rated Medicare Supplement Plan Is?
While "best" is a relatively loose term, there are some Medigap plans that just stand out. Some of these plans have been well rated by seniors for years. Most people on Original Medicare will have one the 3 I'm about to reveal to you, right now.
Plan F, The Most Popular Medigap Plan
Plan F for years has been the most popular plan. It is fully comprehensive in coverage and picks up all your Medicare approved healthcare bills and offers no work on your part. All deductibles and co-payments required by Medicare itself are covered by the plan. Problem is…you pay a good deal extra to have the administrative work done. Quite a bit more than you will get back if you need "full" coverage.
Unfortunately, Plan F is no longer be available to those people who were not eligible for Medicare prior to January 1, 2020. For those who are already grandfathered in, the Plan F will still be available whether you have the Plan F or not.
The Plan F could involved higher rate increases over time due to an aging group of seniors.
Why?
Younger Medicare beneficiaries will not be allowed into the plan any longer. Younger people are historically "healthier" which helps keep expenses lower for the insurance company.
While certain states actually restrict insurers from raising premiums on one particular Medigap plan (Plan F in this case), it is something to be mindful of especially if on a small fixed income.
The G Plan…Best Alternative for Medicare Supplemental Coverage?
Plan G has become much more popular in recent years.
Since Medicare announced that Plan F would be unavailable to those turning 65 as of 1/1/2020, most reputable agents have seen its value.
Personally, Plan G has been one of my top two Medicare Supplements recommendations for 20+ years. It is much more cost effective and earned the "best value seal" from this office a long time ago.
My former deceased associate/co-owner, Kenneth Craig carried Plan G on himself thru his Medicare years.
What does that tell you?
It has always delivered more affordable premiums and near top flight coverage for seniors. You just plain "get more out" of a Plan G than the Plan F for the cost of coverage.
Plan F just offers a more convenience but at a considerably higher cost. As of 2023, you would have to pay $233 dollars to Medicare for the Part B annual deductible for outpatient service with Plan G. After that, all your Medicare approved claims will be paid in full.
Last but not least… Medicare Supplement Plan N.
This is the most cost effective supplement to seriously consider in 2023. While there are potential co-payments for outpatient visits, the coverage is still very good protection from high out of pocket expense.
Remember, you must pay the first $233 (in 2023) Part B deductible to Medicare for your outpatient care such as…your doctor, physical therapy (for example) each year. In addition when insured with a Plan N, you will also have to pay a $20 co-payment for these types of visits each time.
A trip to the ER, could result in a $50 co-payment per visit if you are not admitted to the hospital.
After satisfying all the above, Plan N will pick up any other Medicare approved amount unless the outpatient provider does not accept Medicare as payment in full.
By law, those particular providers may charge up to 15% additional. While most providers accept Medicare "Assignment" some do not. This can even include an ambulance services, doctors office, PT or Oxygen providing companies.
With that said, it is not too often that "Part B Excess Charges" are experienced. Over 90% of Medicare participating doctors accept the Medicare approved amount as payment in full. Just be mindful, that excess charges are possible with the N Plan.
Now, question yourself if you want protection against "part b excess charges exposure?" Are you ok with paying $20 co-payments for every visit?
If you don't like the sound of this, this is where you step away from the Plan N. Your solution is going to be either Plan F or G.
Just be mindful, Plan N has a considerably lower premium.
One Last, Sometimes Hidden Gem…High Deductible Plan F
Ok, this one is a bonus, but it is not for everyone. Depending on where you live… coastal areas, Florida, New York for example are prime areas to take a good look at the rates on the Plan F High Deductible. Sometimes it is a real good option, especially for those who have a good health history. In 2023, the "upfront deductible" you pay before supplemental benefits "kick in" is $2700. Key here is the massive premium savings in certain areas around the country versus top plans mentioned previously. Sometimes…it becomes a "no-brainer."
Final Thoughts On The Best Medicare Plans
Is Medicare Plan G better than Plan F? No, but it currently is a better value financially speaking.
These two plans are clearly "the best" in terms of benefits. Plan F comes at a cost…for first dollar coverage and pure convenience. Expect to pay for this.
What Medicare Supplement plan do I need as a senior…
It is based based on your needs, wants and budget. How much are your willing to pay each month for convenience and additional peace of mind?
If an actual poll was taken of the seniors I have worked with over the years and by the shear numbers of Plan F, Plan G and Plan N that have been purchased across the country, the best rated Medicare Supplement plans have just been reviewed for you here today.
Even by strict numbers, rather than opinions of many seniors, the top 3 Medicare Supplement plans in order are the Plan F, Plan G and Plan N.
Remember, it is the plan letter that defines the limitation of your Medicare bills. No insurer pays better than another. This is the nature of the plans created by the gov't for those on Original Medicare.
All plans were standardized in 1992 and are strictly controlled by the government to assure seniors of their coverage and aid in making the best decision for their healthcare needs.
With the new MACRA laws in effect as of January 1, 2020, newly eligible seniors will lose a couple options to choose from.
The new law affects the availability of both Plan C and F to new Medicare recipients as while also requiring new guarantee issue provisions for qualified individuals to either Plan G and Plan D.
We are suggesting taking a hard look at Plan N for the long run if your budget is very tight. The lower cost and limited out of pocket risk versus the comprehensive coverage of the G Plan has always been its strength.
Plan G has become the new "BMW" as of January 1, 2020 for those turning 65.
If you are still not sure you understand your Medicare options, you might want to go here to get up to speed on how your Medicare choices affect you.
While these plans may still be the best rated Medicare supplement plans, there are underlying factors which may make one better for you than another. It is really a personal matter.
Make sure you are working with a Medicare specialist when trying to obtain coverage. The new MACRA laws are going to make things a bit rocky over the next few years. It is important to have someone who can advise you of underlying factors of these changes.
Make sure you have good representation for your senior benefits.
Further, the lowest price on a Med Supp does not mean a good deal for you long term. Rates increases are a part of life. Whether you are turning 65 pretty soon and need coverage or you feel are being overcharged by your current insurance company and need a change, working with a seasoned specialist who knows the market can offer optimal service for you.
As always, feel free to comment below.
If you have any further questions or if we can be of assistance, don't hesitate to call. We are here to help. 269-244-3420