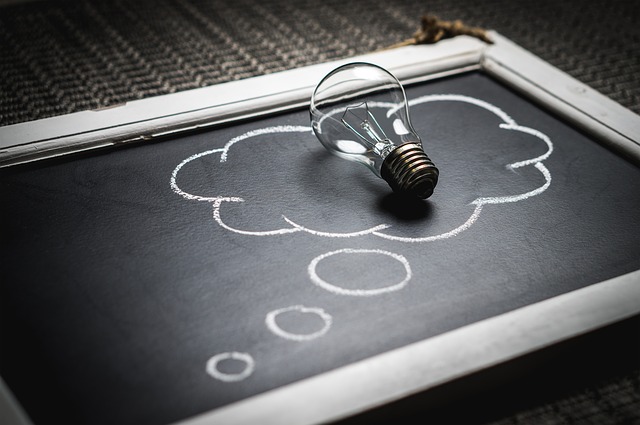 Your Medicare benefits…are they really baffling you? Are you wondering if the Medicare option you have elected is a wise choice for you?  If so, fear not, you are like many seniors I have worked with over the years.   No one likes to deal with insurance.  Yes, understanding Medicare "ins and outs" can be challenging.  The goal here is to put that to rest and lay out what you need to know.  Someday we'll get a video out.  Until that day, here is today's post, where I am putting together a simple guide so you have a better understanding of what you need to know to make a good choice for your Medicare coverage.
Medicare Stress?
Medicare publishes a yearly guide.  It is called "Medicare and You"  Here is that guide for reference.  The feedback I get from many seniors is…too much information!!  As a result, people never really get the basics down on what their options/choices really are.  What you need to know is buried in that guide, I can assure you.  This knowledge is also under my belt as a senior benefits specialist.  I will condense it down to what most seniors want to know.
I talk to a lot of people ages 50-85 every week.   Sometimes I will get a request to send information because they just don't understand it all.  If you're one of them, glad that I finally put the basics up on the website for you.  Even many seasoned Medicare recipients don't understand Medicare and its workings, when they can make changes etc.  That is until they become my acquaintance anyway.
So What is Medicare About?
Medicare is a government run healthcare program you are entitled to once you have 10 years (40 quarters) in the workforce and paying the appropriates taxes.  Typically, individuals become eligible at age 65.  There are exceptions for those who end up on Social Security Disability.  We will not discuss that here however.  A topic of another future article.
There are 4 actual parts of Medicare you need to be very aware of.  Parts A, B, C, D.  Contact the Social Security office to get your cost and enroll if you are new to Medicare.  You may need some or all of the "Parts of Medicare."  Part D is found on Medicare's website.  It can be enrolled after you have set up your Medicare choice thru Social Security.
You have 2 main options to choose from with Medicare. 
Option 1…Original/Traditional Medicare (Parts A, B, D) Part B and D are optional
Option 2…Medicare Advantage. (Part C)
Choose only option 1 or option 2. You may not have them both.
What Are My Medicare Benefits?
Now, of the two options you have as a Medicare recipient, Original Medicare is the oldest of the 2 programs and offers access to all Medicare participating providers.  You will have you deepest selection of top healthcare providers under this option.  Your doctor very, very likely accepts Original Medicare.  You do not need special referrals to see any provider under Original Medicare and there are no networks.
Original/Traditional Medicare pays 80% of "Medicare" approved healthcare claim amounts.  The remaining 20% is your responsibility if you do not have a Medigap/Medicare Supplement Policy to fill the "gaps" in coverage (the 20% of charges unpaid by Medicare itself).
Of the 3 Parts mentioned previously that makeup Original Medicare, Part A is your hospitalization coverage. It is automatically available when you go on Medicare. If Medicare approves your health care claims, they will pay 80% of any and all approved hospital costs covered.
Part B of Medicare is your outpatient care.  This includes Dr. visits as well.  It is sometimes called "medical" insurance.  Approved care outside the hospital is covered by Part B.  80% of the Medicare approved cost you pay the remaining 20% out of your pocket unless you have a Medicare Supplement/Medigap policy that handles these uncovered balances.
The last part I roll into Medicare is Part D. Part D of Medicare is coverage for prescription drugs. You are able to get a custom prescription plan tailored to your personal needs. Though this is optional, if you go down the Original/Traditional Medicare path, it is recommended. Prescription costs are financially devastating for many people, not just seniors on a fixed income. Part D is your solution though it isn't free.
Be aware, if you do not (or did not) select Part D when it was first made available, you may be charged a penalty if you later enroll for benefits. We would recommend you enroll in a discount prescription drug program especially if cannot afford to purchase Medicare Part D. These discount programs are free and can really help reduce the cost of prescriptions.
Now, you may have noticed that I didn't talk about Part C of Medicare.  Why?  Because Medicare Part C is really your 2nd option by itself.  It is better known as Medicare Advantage.  Premiums used to fund you Medicare coverage are combined with option 2, Medicare Advantage.  Those monies are sent to a Medicare Advantage plan option you select and run by a private company.  Your benefits are not from Medicare at this point.  They are fully provided to you by the private company.
Be sure you understand Medicare Advantage (Part C) is a low cost HMO or PPO run by a private company, not Medicare. It rolls up benefits of Original Medicare Part A, B and even Part D. These plans must still abide by certain rules that Medicare has in place, but your care is managed by the HMO or PPO the plan is offered by. If elected, you can tuck your red, white and blue Medicare card away in a safe place. It does you know good if you elect Medicare Advantage which is outside Original Medicare.
The Pro's and Con's of Medicare Advantage
Medicare Advantage (MA) plans will often have little perks that Original Medicare does not have such as Vision Care, a gym membership etc. You will have various co-payments and coinsurance on these plans. Be mindful, Medicare Advantage plans are not the same as Original Medicare combined with a Medigap plan (Medicare Supplement). With a MA plan you may be responsible for large claim amounts as it is not required to pay beyond 80% just like Original Medicare. You cannot purchase Medigap/Medicare Supplemental insurance to go with Medicare Advantage (Part C) plan to cover the remaining percentage. However, the plan will include a maximum out of pocket for the year.
If you are part that of an HMO or PPO you must verify your providers will accept the coverage. If you do not, any claim amounts for your care will be 100% your responsibility. Yes, Medicare Advantage is going to be restrictive for your health care. A PPO or PFFS (private fee for service) plan will typically give you the most freedom among Medicare Advantage Plans.
Folks, in trying to keep this article simple and to the point, I am not going to get in depth with all the in's and out's of Medicare Advantage plans. There are quite a variety of different Part C, Medicare Advantage programs. Some are better than others in terms of overall benefits and freedom to see providers of your choosing. Some offer more bells and whistles, dental benefits, vision if you are willing to accept a smaller network of providers.
Now, let us get back to Part C of Medicare…is it the plan of choice for you? Part C is called Medicare Advantage. The other 3 parts (A,B,D) are often rolled up into Part C. These plans are offered by private insurers and companies and are funded by your Medicare premiums. Medicare is not insuring you under these MA plans. Healthcare decisions are made by the HMO or PPO design of the Medicare Advantage plans in your area.
As you can imagine, the network restricts the availability of providers to only those in the network. If you go outside the network, 100% of the charges are your responsibility.
Some perks are often included in a Medicare Advantage plan which Original Medicare does not cover. Vision and Hearing Care, Dental or even a gym membership are often found included. There may or may not be co-payments for visits to the care provider in a Medicare Advantage plan. Be aware, high out of pockets expenses are not uncommon in these plans. Cancer treatments, for example can be thousands of dollars each year. Keep in mind, there is a considerable trade off for low cost health coverage under a Medicare Advantage plan.
If you are enrolled in a Medicare Advantage program and are dissatisfied, you may change your advantage plan during the yearly Annual Election Period (AEP). AEP starts October 15th and runs thru December 7 annually.
You may also switch from Original Medicare to "option 2" which is Medicare Advantage during AEP.
AEP is also your time to change or enroll in a Part D prescription drug program you may have previously selected.
Medicare Advantage Disenrollment Period
January 1 thru February 14 is the annual time period when you may change back to Original Medicare if you no longer wish to be in a Medicare Advantage plan.  If you make a change during that time, your new coverage will become effective on the 1st of the following month.  For example: If you disenroll from you MA plan on February 1st, you will revert to Original Medicare on March 1st.  You may or may not have a right to obtain a Medicare Supplement (Medigap Plan) without having to qualify based on your health when revert back to Original Medicare. 
Special Election Period (SEP) – Circumstances for Exceptions
There are sometimes mitigating situations that are out of your control that allow enrollment to ensure you are covered. If you fall into one of these exceptions, you may be able to switch in or out of your Medicare Advantage plan or select Original Medicare to cover you. There following are those exceptions:
You move out of the service area of the MA plan you have
You are confined to a nursing home, receiving regular skilled nursing care or confined to a rehabilitation hospital
Qualify for low income subsidy program
On full Medicaid coverage while eligible for Medicare
Key Issues to Focus on With Medicare
Medicare is a federal insurance program you become eligible for, but not a free program. Premiums will vary depending on your income levels and are typically taken out of your Social Security.
Traditional, Original Medicare offers good overall benefits but simply it does not cover everything. While that may be very frustrating, it is still very low cost compared to what many people are paying for coverage purchased on the Health Insurance Marketplace. A real positive, Medicare does encourage preventative health items such as mammograms and prostate screening. They will pay those in full on a yearly basis. This is considered a "wellness" benefit. As a recipient however, you should generally be expecting to be pay 20% of the costs Medicare actually approves unless you have purchased a Medigap/Medicare Supplement plan. In this case, depending on your Medigap plan, you may have nothing out of pocket.
Medicare Advantage (Part C) or what I call option 2 in this article is a very low cost option. Some Part C, Medicare Advantage programs have no monthly premium beyond what you are paying Medicare as beneficiary.
Why are some free?
Well, actually they are not free. Medicare uses the premiums you are paying to fund a private insurance company who "manages" your care.
These private networks, Medicare Advantage programs are HMO (Health Maintenance Organizations) or PPO's (Preferred Provider Organizations). There are often fringe benefits offered beyond what Medicare would include in its benefits.
The kicker is, these plans do not have to pay in full either. There are some very high out of pocket costs that are most typical with the zero premium offerings in particular. It is very important to assess your out of pocket maximums on a Medicare Advantage plan. As a senior, you must accept the reasonable possibility of requiring hospitalization or ongoing medical treatments. Could you handle paying up to $6700 a year for regular cancer treatment for example? Be sure you understand there are some compromises beyond the limited selection of medical providers in those networks. If you like to travel, you might not want to elect a Medicare Advantage plan.
Medicare Advantage plans do not have to cover any more than 80% of your expenses, just like Original Medicare. You cannot purchase a Medicare Supplement policy to cover the unpaid charges on a MA plan. Medicare Supplements only work with Original Medicare to remove your additional risk.
Original Medicare does not pay for dental except in some extreme cases. An extreme case would not cover routine dental care, crowns and x-rays. Some Medicare Advantage plans do offer this perk however.
Which Option is The Best? Medigap vs Medicare Advantage
So how do I answer that?
25 years ago, there was no Medicare Part C or Part D for that matter. Your Medicare benefits would not have included Part C or D. Part D has been a blessing and would have been great for most of my clients 20+ years ago. I remember prescription drugs for Rheumatoid Arthritis running $500 a month 20-25 yrs ago!! All I could offer seniors was a discount drug card if they did not have an expensive Plan I or J Medigap policy (no longer available). In those days, discount drug cards were shaky performers at best and did little to really help. Thankfully, modern discount drug cards have really outperformed those old cards which were not popular with the majority of pharmacies. Excellent prescription discounts from GlicRx, for example are helping those seniors who do not have Part D or have a high deductible on their Part D drug plan.
Part C, Medicare Advantage is really for two kinds of people. The first would be the wealthy. Someone with a very high fixed income and/or substantial financial resources in reserve. More specifically an individual who could handle paying up to $6700 a year for cancer treatment or the like (example). The other group of people who may be best served by Medicare Advantage would be a lower income household that simply cannot afford to pay for Original Medicare (Part A, B, D) and a good Medicare Supplement. This is the ideal combo as it picks up the remaining costs and allows you to go to any Medicare provider without restriction or referrals.
If you elect Original Medicare, be aware that if you do not purchase a Medigap policy, you WILL be exposed to unlimited costs. Medicare will not pay beyond 80% of a hospitalization or cancer treatment. There is no annual maximum out of pocket like a Medicare Advantage plan will include.
Having a Medicare Supplement is the medicine to prevent unlimited out of pocket expenses.
Before purchasing a Medicare Supplement policy, you must have Original Medicare. With the best Medigap plans, you are going to have very little out of pocket even if you require very extensive medical care.  With the top Medigap plans, Original Medicare will give you access the vast majority of providers across the US. I personally believe the the full access to so many different providers that Original Medicare offers is hard to match. However, do not consider Original Medicare without a private Medigap Policy paired with it. You are asking to have unlimited out of pocket maximums without it!  Original Medicare has options available to fully cover your claim amounts and give you the freedom to roughly 880,000 healthcare providers.  Further, when it comes to a serious illness such as cancer, you may need access to an Oncologist that is top notch.  Depending on an alternative Medicare Advantage plan, your hands are often tied. Depending on the MA plan chosen, you could be out $6700 each year of treatments.
Yes, there are few select plans that do offer extended coverage for first dollar chemo but that is beyond this point of this page.
A question that has come up a lot since Medicare Advantage gained popularity is… what do I recommend? Folks, I do not know your finances, but I can tell you that my first recommendation is Option 1, Original Medicare + a Medigap policy. You should have Part A, Part B and Part D. Original Medicare + Part D and Medicare Supplement Plan G…you will have good health coverage for the worst of times and low out of pocket expenses.
If you have good cash reserves, than risking a high maximum out of pocket each year may be fine for you.  If you satisfied with the network of your Medicare Advantage plan providers than you might be well served.  However, if your resources cannot afford to take such a loss than you might seriously consider Medigap w/Original Medicare or purchasing a separate, Cancer insurance policy and/or Hospital Indemnity policy to protect you from the high out of pocket for cancer treatment such as Chemo. This are not tied to Medicare at all and work well to plug the holes in Medicare Advantage.
I must admit that I am a little leary of managed health care. Medicare Advantage plans are just that. You have a private company making health care decisions versus you and your doctor. Currently here in 2023, there are a lot of lawsuits that are brewing in the gov't against many of these private companies. However, I'm not going to get into this as part of this post. Please give us a call if you would like to discuss this. Just be aware that managed care is not Medicare as it was intended. We would like to leave you with a recommendation to consider Original Medicare combined with a Medicare Supplement policy. What that said, we do make all the top Medicare Advantage plans available as well.
Limitations of Original Medicare & Medigap
If you are leaning towards Original Medicare and Medigap it is important to know what is NOT covered, period. Original Medicare does not cover routine dental care at all nor vision and hearing. Yes, those holes can be "plugged" with a senior dental, vision and hearing plan. You could go here if you want to no more about Original Medicare's lack of dental coverage. Try this on for size you are thinking about a Plan G Medicare Supplement.
Make sure you find an independent agent that specializes in senior insurance.  Tough health conditions can complicate your options.  You want people in the know, not the agent on the corner who sells auto and homeowners insurance.  If they are not a senior health insurance specialist, you will probably be overcharged or sold the wrong product.  They just will not be "in the know."
My second recommendation is Medicare Advantage (MA) packaged as a PPO. Tuck away some extra funds or simply consider adding a separate hospital indemnity or cancer policy to your insurance protection.  You will thank me later if you end up hospitalized and/or having cancer treatment.
If you reside in a rural area, make sure you understand how far you travel to find a provider of choice. You don't want to be in an ambulance that needs to go 40 miles to a hospital that participates in one specific MA plan in your area.
There is a 3rd option/path some seniors go down. 
It is definitely not recommended at this office.
That option is not electing anything beyond Part A of Original Medicare. You are really asking for financial disaster. 20% of a $100,000 hospital bill can wipe out a lot of people.  This does not even include all the outpatient care expenses that individual will likely experience as well. With out Part B or Original Medicare, you are exposed to 100% of those costs. Chemo treatment is typically given in a outpatient facility. A 10K bill for that is not unheard of.
Quick but true story and Conclusion…
My own father missed 1 day of work while I was growing up.  Never seemed to get sick.  One day, not long after his retirement, was suddenly diagnosed with an illness called Aplastic Anemia.  An autoimmune illness, the odds of a condition like this are literally 1 in a million.  He lived 10 years with it and it eventually got him.  Died just days before his 70th birthday.  Huge medical bills for 10 years of care folks. The outpatient treatments and medications were very expensive and went on for the remainder of his last 10 years of life.  Good health care coverage was the key.  My point to you, never ever bank on your past health as a predictor of your future.  Don't look at family history either.  The body is an intricate machine and is not designed to last forever.  As we age, something in the boiler room is going to deteriorate.  Make sure your Medicare plan reflects it. How much risk or skin in the game to you want?
If your money is extremely tight, you may need to see if you qualify for Medicaid.  Medicaid is a federal and state program for low income individuals who cannot afford the top 2 recommendations.  Medicaid can provide those who financially qualify with assistance for obtaining healthcare coverage.
Hope this article has made your Medicare benefits seem a little less complicated and given you some clear direction. Knowing your Medicare benefits is not as complicated as it might seem. Sometimes it just takes the right guide to put things in perspective for you so you can make the best healthcare choice for yourself.
If you would like some outside opinions, here are some videos on the subject you could use for further clarification. This may help settle any dilemma about Medigap vs Medicare Advantage you are still sorting out.
While I cannot answer everyone's questions in this article, feel free to comment below, call or email us. We're here to help. 269-244-3420