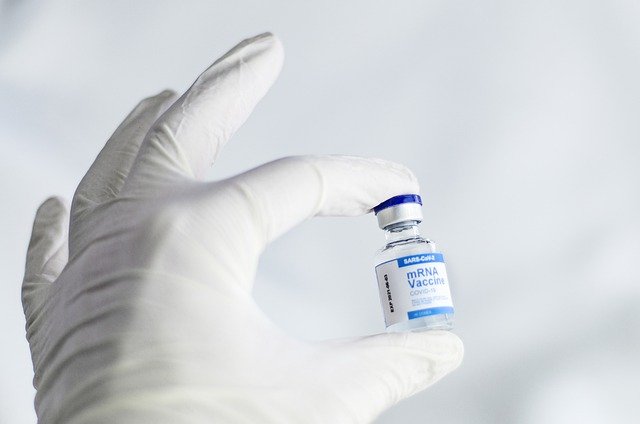 Life insurance pandemic questions? Can you buy a life insurance policy during the COVID-19 pandemic? You've come to the right place whether you have a policy or are potentially interested in buying one soon. Life Insurance and COVID – 19 does raise some important points to understand. Read on to get the full scoop.
The short answer is Yes.
For other people considering financial protection, you might be wondering "does life insurance cover me during the pandemic if I take out a new policy?"
The following post will detail some of the issues you should understand regarding the Coronavirus and Life Insurance.
For those with questions surrounding the pandemic, read on. We address many of those related questions below.
Life Insurance and COVID Vaccine Rumors
I'd like to start with this topic first. Why? Back in late February of 2021 some incorrect information was posted on Facebook. The Facebook post by a non professional indicated that life insurance would not pay out benefits if death occurred after receiving the COVID-19 vaccine. This is/was absolutely a false claim.
What happened to cause the rumor?
The original poster of the misinformation had spoken to customer service with their life insurance company. This individual was told the vaccine was "experimental" and therefore no claim would be paid out if death resulted. COVID-19 vaccines are all partially FDA approved prior to being administered to the public. While it is understandable to feel like a "lab rat", full FDA approval is a slow process.
Do not forget. The current vaccines are approved and recommended by the CDC because it works. Is it perfect…no. When 100's of millions of people are taking the same medication, there are going to be some problems, right? With that said, full FDA approval takes time folks. The wheels turn slow.
While the "false claim" posted on Facebook was later removed, the problem festered, creating a lot of rumors. Eventually, the insurance company whom the original Facebook poster reacted to, identified this communication as incorrect. Trouble is, the rumor mill had started and it was spreading all over social media.
Whether the poster of the misinformation was given feedback from an inexperienced, possibly personally biased customer service representative or simply incorrectly interpreted, the outcome was bad information, either way.
The problem moves beyond Facebook…
To top this all off, that misinformation posted was "shared" on multiple other social media platforms creating a false narrative about life insurance companies and COVID-19 cases.
Life insurance companies know more death will occur when people are not fully vaccinated. The scientic data of multimillions proves this. Not being immunized actually increases risk to the life insurance company which directly results in HIGHER claims. Why would any insurer deny protection for having the COVID 19 shot? It is statistically in their best interest for their applicants and policyowners. Multi millions of people have now received the "COVID vaccine" and the death rate has dropped dramatically, particularly amongst seniors. All life insurance companies want to hang onto money as long as possible. They will continue to encourage anything which ensures your longevity.
UPDATE: As of August 23, 2021, the Pfizer vaccine for COVID-19 has received full FDA approval.
In summary, just ignore social media postings from non insurance professionals regarding life or health insurance. Most people are just not qualified to speak to the subject.
Buying Life Insurance While COVID-19 Positive
Ladies and gentleman, you will not want to be applying for life insurance if you suspect or have a COVID positive test result. The key to purchasing life insurance is to buy before or following a clearance from your doctor if you have fully recovered from the illness. Yes, you can still purchase coverage after your health has returned. You may get an instant quote from all the top carriers and even start application online if you so choose. Typical delays to application are 30 days after contracting the illness. Insurance companies want to make sure any applicants have recovered without complications they need to be be aware of in their medical underwriting practices. This will vary from company to company.
It is important to understand that restrictions on certain demographic areas may be imposed by life insurance companies as cases spike up. Insurers are adjusting to manage risk on life insurance applications. Others have adjusted their underwriting standards for those people with preexisting conditions like Asthma or heart/circulatory issues.
This cannot be stressed enough…
It is important to work with a top notch independent professional who knows the ins and outs of the top insurance companies. Having a professional that knows the carriers who can accept health conditions combined with the COVID-19 pandemic has become a key in finding and obtaining affordable coverage.
Life Insurance Policies and COVID Death Claims
We have all heard of or know people who have died from COVID. Maybe it was a loved one or a close friendship. Having complications from another health condition such as diabetes, COPD or a heart issue etc has taken the life of many, many people. Preexisting conditions seem to be one the highest risk factors with contracting COVID 19 in combination with age and physical fitness. Yes, there have and will be plenty more life insurance claims made to all the carriers well into the future over this illness. The key to take home here…claims will be paid out the same whether the insured's death was due to COVID or a heart attack. Both are natural causes of death.
One thing would inhibit a death claim on a life insurance policy. That is dishonesty at the time of application. Honesty to all questions on a life insurance application is vital. This applies to any medical condition you are asked about.
Life insurance policies are legal and binding contracts. Unlike an auto or homeowners policy, life insurance is binding to the insurer as long as premiums are paid and the insured answered all questions truthfully to the best of their knowledge.
Am I Required to Have the COVID-19 Vaccine To Apply For Life Insurance?
No. I am sure that most insurance companies would prefer that you do however, it is not a requirement to apply for life insurance.
Could they discriminate at some point in the future? Insurance companies are allowed to discriminate based on risk. That is why you see health questions on a life insurance or health insurance application. They are assessing "risk." At this time, we do not expect to see insurers "require" the COVID-19 shot to purchase life insurance. With that said, once your policy is in force, insurance companies cannot modify the contract they have with you unless you consent to accept their terms. It is legal and binding from the date you accepted and paid for the policy. No modifications to the coverage can be added without your approval.
Death from COVID-19 would be considered "natural death" and paid out according to the terms written in the life insurance contract you bought. Life insurance is not like auto or homeowners insurance which has a lot of "grey areas" which do not have legal, binding signatures from both parties like Life and Health insurance.
What If Someone Dies From The COVID Vaccine
If you or a loved one that is covered under a life insurance policy were to pass away due to a reaction with the vaccine, this would be an accidental death claim on policy if it is in force. Even Guaranteed Acceptance life insurance (designed for those in poor health) must pay out the full benefits even if in the "waiting period." Cases of this are rather rare but statisically possible. Insurers accept this.
Conclusion: Can You Get a Life Insurance Policy During COVID-19
Yes, life insurance companies are accepting applications, just understand that underwriting certain medical conditions may result in a higher rate due to the rise of this virus. Higher medical and age related risks are going to always result in higher rates. This is nothing new to the life insurance business. This is just another reason why it is important to lock in your rates sooner than later on any life insurance you buy. Don't expect a new policy to be as low as it was just a few years ago. The virus has resulted in a lot of death…even if the data reported has been skewed.
Applications for life insurance have definitely increased with all the negative news of the pandemic. COVID-19 took us back 100 years…to the Spanish Flu. While seniors have been most affected by this illness, the general public has a new realization that planning for the future is more important than ever. Even people from the younger generations are realizing health can change at any time. Life insurance is purchased because it protects our loved ones from the realities of life. The pandemic is just one more reason why financial planning for our family's future as well as business is very important.
You can still plan ahead and get an affordable life insurance policy that will cover Coronavirus related death just like it would any other illness. "Thinking about it" is not really a good excuse these days. Too much has happened since 2020…claiming plenty of people tossing around the idea of life insurance in their head.
Be sure to take action… if life insurance has been taking a back seat in your planning. We have all gotten a "kick in the pants" as of 2020… planning is very important. None of us want to leave our family in a financial mess in our absence. Get a free, instant quote now to get the planning process started and don't hesitate to call to a professional for some guidance on the best policy and company for your particular needs. There are always options when you work with a reputable, independent agency like Maple Valley Insurance Group. We are here to help you quickly shop for the best policy and life insurance protection for your money. Peace of mind for you and your family. 800-598-6445
As always, we welcome your feedback below.