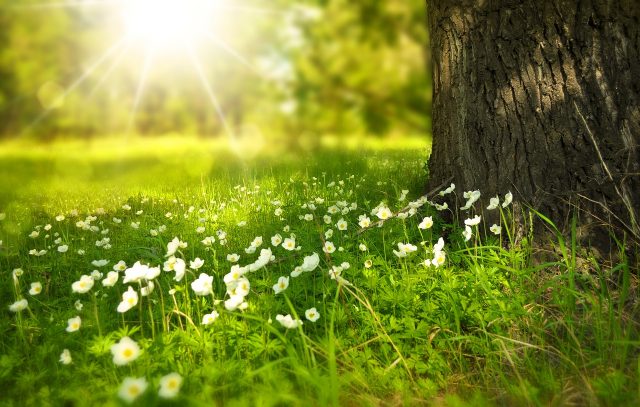 The Keys to Affordable Life Insurance For People Over 80
While we don't recommend waiting any longer than necessary to buy end of life coverage, final expense life insurance for seniors over 80 is available. Whether you have reached the 80 year mark or not, you should find your answers here.
In this guide, we'll lay out some options, low cost insurance carriers, what to avoid and finally, how to qualify.
To get your best possible offer, you want to work with professionals that understand your personal situation and know the senior insurance market inside and out.
You can see instant quotes on burial insurance for people over 80 by filling out the quick quote form on the right sidebar. If you struggle with some major health issues, be sure to call us at 1-269-244-3420 for an accurate quote. We will work hard to find you a company that accepts all of your health issues. They are out there.
The Over 80 Life Insurance Options For You
Most seniors are on a fixed income and want to make sure they are getting coverage at the best possible price from reliable insurance company.
Sound about right?
Trying to get elderly life insurance from the local homeowners insurance agent is probably not the solution.  Senior life insurance is really a specialty best life to someone a professional who understands end of life planning needs and has the right companies and plans designed for people in less than good health.
The home and auto agent is not the place purchase coverage.
With that said, choose an independent specialist who works with senior life insurance products, daily. Have your specialist do a complete comparison of the companies you qualify for.
You may use our free quoting tool on the right to get started. If you are fair about evaluating your health as a senior, you will see which carriers you can apply to for coverage. You will have a good ballpark cost to figure into your budget.
At Maple Valley Insurance Group, we work to help people living with health conditions and fixed incomes get the best without being overcharged. 
Be sure to work with an agency that offers you good service and products that meet your specific needs.
Don't let your age or hearsay convince you that you cannot qualify either… life insurance for seniors over 80 is within your reach. Many of our clients have qualified for full, immediate coverage.
Ideally, the best life insurance for seniors will have the following features:
The policy will not expire at any age. Benefit amounts are guaranteed.
Your monthly premium will be locked in for life. This is regardless of your age or health.
Permanent protection with no waiting period is possible even for new applicants to age 90.
Obtaining a policy without a waiting period will depend on your overall health as a senior.
By all means, if you are in your 80's and are looking for a life insurance plan to cover your end of life costs, pay off debts, or just leave legacy money behind… act right now!!  Any life insurance is based on your age at application. You overall health will always play a role and the plan and rate you can qualify for.  Beware of "guaranteed acceptance" coverage which always includes a 2-3 year waiting period for full benefits. While this is a whole life plan, it is also considerably more expensive. Your family could get caught without the full benefits of the policy if the insured passes away due to natural causes during the "waiting period." This is the tradeoff for 'no medical questions' and "guaranteed acceptance."
Moral of the story, lock in your lifetime cost right now. Prices don't go down as you age and overall health declines.
We've helped many seniors, easily and painlessly. There are no medical exams required which as means no needles or extra effort on your part is required.
Burial policies for 80 year old seniors are meant to be easy to qualify for.  Most people aren't their healthiest during their "golden years" are they?
We can walk you through how simple the process is if you want our help. Over 90% of applicants qualify for full benefits so it is best to apply for full, immediate benefits.
In our article here, we'll bring you the key points about getting life insurance and show you how senior burial insurance works. We'll also cover some current costs of a funeral.
Verify License w/State
Whole Life Insurance For Seniors Over 80 Years Old
A whole life insurance policy for those 80 + is usually purchased as final expense or as burial insurance. Typically, these policies have benefit amounts ranging from $5,000-$25,000.
Yes, they can be larger, but this is the most common range.
The name itself makes the purpose of the coverage self explanatory, but they are typically designed to be easy to qualify for. The standard application will be just a few health questions to pass. These are "no medical exam" policies and have very quick issue times.
There are even options for those with very serious or even terminal health conditions called graded benefit and guaranteed issue life insurance. While these two options have what are called "waiting periods" of 2-3 years for full natural death benefits, they still offer whole life coverage regardless of your health.
These policies of this design are meant to pay out quickly to help cover the costs of a funeral so a loved one is not burdened with a very large expense related to your end of life expenses.
Larger policies can be purchased, but we recommend Guaranteed Universal Life coverage above $25,000 as they are the better value at that point.
CLICK HERE to get your instant, personalized quote for life insurance over 80.
Term Life Insurance Senior Options?
For those of you who may know me personally or read other articles we have written here regarding insurance, you have probably noticed one common theme…
We do not like term life insurance for final expense planning.
Term life has gotten popular but for the wrong reason. The financial entertainers have polluted the industry with hot air about term life. It is further pushed by many online whipper snappers who do not have a lot of wisdom in working with seniors.
Term life is much cheaper…because it expires. Simple as that.
An AARP Term Life policy expires at age 80. Here you are…cooking along at age 80+.
How much help would that policy have been to you or your family?
Proves the point. Lots of junk out there.
Life insurance for the elderly over age 80?
Heck there are good numbers of people living to 90 and beyond.  My Nana (grandma) lived to age 100 for heavens sake!!
Term life insurance expires and becomes outrageously expensive beyond the "term."
I better stop here as I feel a rant coming on!!
As a senior already in the 80+ age bracket, you understand what I am talking about here. There are very few insurance companies that will offer term insurance past 80 let alone take new applicants.
As mature and wise as you are, you're looking at end of life, burial insurance coverage for the most part.
You need guaranteed protection.
With a permanent policy, such as whole life insurance, you will not outlive the coverage. Its design and purpose will quickly take care of your loved ones financially in your passing.
What makes the best elderly life insurance over 80?
True, whole life, burial insurance.
Best Life Insurance For Senior Needs
Most people that are purchasing life insurance over 80 are searching for end of life insurance. It is frequently called burial insurance, final expense insurance or even funeral insurance. In most cases, the best type of life insurance to meet this specific senior need will be a permanent, whole life, no medical examination policy.
Estate planning is a broad topic altogether. We won't discuss the best life insurance options for that application in this post.
With that said, a typical senior whole life policy guarantees benefits to your beneficiary that cannot be cancelled, reduced or reach expiry.
For the vast majority of seniors… this is a simplified issue, no exam, whole life policy.
Futhermore, this policy would ideally be medically underwritten to help keep the costs down and offer full coverage immediately upon acceptance.
Is there a best company? Yes and no. Yes, most seniors have a health condition or 2 beyond high blood pressure by the time they are age 80. Some insurance companies will be able accept you while others may not.
Different carriers handle health issues differently and will charge considerably different premiums for the same benefit amount. The best company is going to first offer you coverage and second, be affordable.
Why "no" then?
Because there are many different health conditions, some insurers are relaxed on how they handle certain conditions. Certain health conditions can push you a high risk rating. You will not get the best rates at that point.
It is vital that you work with an independent agency like Maple Valley Insurance Group who will have access to all of the top senior life insurance companies. This kind of coverage is not bought at the local State Farm, Allstate or Farmers insurance office. You are looking to the wrong people and wasting your time. They do not have access to the insurance companies that specialize in these types of policies nor regularly insure people age 80+. Life insurance for seniors over 80 years old is found with agents who specialize in the needs of the elderly, not auto and homeowners insurance.
Verify License w/State
Obtaining Life Insurance For Elderly Parents Over 80
This guide would not be complete without answering common questions we hear from sons and daughters of seniors considering life insurance protection.
Q & A: How to Get Life Insurance 80 +
Life insurance for 80+ is really any different than buying senior whole life insurance at age 65. With that said, below are some of the questions that we come across with the elderly. While this is a short list, we find that many families aren't sure and searching for clarity.
Parents Life Insurance – Can I take out a policy on Mom and/or Dad?
I may have answered this question earlier in this article, but yes, you may take out coverage on your parents provided they give the appropriate consent.
Can you get life insurance for an elderly parent that is over 80?
Yes you can with one requirement. The parent(s) must consent to the coverage. All life insurance carriers will require this.
Is there life insurance over 80 with no medical exam?
Coverage over 80 is going to be a whole life insurance policy. Yes and the vast majority available will be no exam products designed for final expense coverage. These provide a good opportunity for the best senior rates and no hassle.
Can you get life insurance at age 85 or higher?
Yes, you can buy life insurance to age 89 typically depending on your health. You must be in fairly good health for your age to obtain coverage though.
Having access to as many life insurance carriers as we do, options do exist. An example estimate for a female, non-smoker for a $5000 whole life insurance policy roughly $100/mo or higher because of your advanced age. Men will be more expensive…even 20%. We have a couple of typical companies that we work with at age 85. Reasonable health for the age bracket is going to be required. Options are a bit limited for good rates and terminal illness is not going to be insurable as guaranteed acceptance policies are not available at this point of life.
Quotes For Final Expense Coverage Thru Age 89
AGE
Male
$10,000
Female
$10,000
Male
$20,000
Female
$20,000
65
$55.76
$41.01
$108.31
$78.82
66
$59.35
$43.44
$115.49
$83.68
67
$62.93
$45.86
$122.66
$88.52
68
$66.53
$48.29
$129.85
$93.38
69
$70.11
$50.81
$137.02
$98.42
70
$73.70
$53.24
$144.20
$103.28
71
$78.36
$56.63
$153.51
$110.06
72
$82.92
$60.12
$162.64
$117.04
73
$88.01
$63.93
$172.82
$124.65
74
$93.16
$67.78
$183.11
$132.36
75
$99.53
$72.41
$195.85
$141.62
76
$106.87
$78.25
$210.54
$153.29
77
$113.64
$83.51
$224.08
$163.81
78
$119.86
$88.44
$236.51
$173.67
79
$126.23
$93.41
$249.25
$183.62
80
$132.65
$98.43
$262.11
$193.66
81
$143.00
$106.21
$282.79
$209.22
82
$153.54
$113.96
$303.88
$224.71
83
$163.41
$121.31
$323.62
$239.41
84
$173.28
$128.55
$343.36
$253.90
85
$183.15
$135.90
$363.10
$268.60
86
$220.83
$174.17
N/A
N/A
87
$242.50
$186.67
N/A
N/A
88
$264.17
$198.33
N/A
N/A
89

$285.83
$210.83
N/A
N/A
Can I Qualify For Affordable Life Insurance At This Point?
Well, let us take a look at some health questions to see where you are at. Below are some health questions from a company that specializes in senior life insurance.
These questions are somewhat challenging but will give you an idea. If you don't fair well, no worries. This is just 1 company of many we work with.
Remember, every single life insurance company has different questions. While one company may so no, the other says yes, we want your business.
Standard Questions You May Hear When Applying for Simplified Issue Life Insurance
The following are typical health questions for Senior Simplified Issue Life Insurance applications used to determine eligibility for full, immediate benefit life insurance.
Have you been diagnosed with a terminal illness or are you currently hospitalized, confined to a nursing home, hospice, bedridden or receiving home health care?
In the past 10 years, have you been diagnosed by or received treatment from a member of the medical profession for Acquire Immune Deficiency Syndrome (AIDS); AIDS Related Complex (ARC); or tested positive (through the use of an FDA-licensed test) for the Human Immunodeficiency Virus (HIV)?
During the past 12 months, have you been admitted to or confined to a hospital 2 or more times?
During the past 12 months, have you received a diagnosis which would lead to surgery or admission to a hospital or nursing facility?
During the past 12 months, have you been confined to a nursing facility or received home health care?
During the past 24 months, have you had a stroke, heart attack, or any procedure to improve circulation to the heart or brain?
During the past 24 months, have you had or been recommended to use oxygen for any respiratory disease?
During the past 24 months, have you received or been recommended to have kidney dialysis?
During the past 24 months, have you had or been treated (including medications or surgery) for melanoma or internal cancer?
During the past 24 months, have you had or been treated (including office visits, medications or surgery) for any one of the following:
Alzheimer's disease or any neurological disorder?
Leukemia?
Liver Disease, renal insufficiency, or kidney failure?
Irregular heart rhythm or congestive heart failure?
Alcohol and/or drug abuse?
Diabetic complications, including diabetic nephropathy, retinopathy, neuropathy, diabetic coma, insulin shock, or uncontrolled blood sugars?
Chronic obstructive pulmonary disease (COPD)?
If you can give a honest answer of "NO" to each all of these questions without sugarcoating, you qualify for full, immediate benefits and the lowest rates upon approval.
These sample application questions above are many years old from a small, quality, mutual life insurance company that is fairly particular who they will accept.
All carriers have variations of these questions to suit their different underwriting practices. All insurers vary in what health conditions they will accept.
Affordable Life Insurance For Seniors Over 80 – Where Do Consumers Stand?
Once you hit the age of 81 the options of affordable life insurance start to dwindle down quite a bit. Insurance companies know they are taking a bit more risk now to insure a policyowner at this age.
If you are healthy for your age, there are companies that can still offer you affordable rates, full benefit, whole life insurance without any limitations at all.
Now, if your health is poor, most companies will not accept you and you may be forced into graded or Guaranteed Acceptance whole life. This can be quite expensive in the 80's. At this point, you are in full blown high risk life insurance status.
We recommend self insuring if we are unable to find a carrier who can medically approve you at this point. You may get a quote on this page from the final expense quoting tool. See the top companies that offer affordable life insurance for seniors who are over 80. Give us a call for the most prompt service.
Life Insurance For the Elderly Over 80 – Concluding Thoughts
The best life insurance for seniors 80 + is a permanent life insurance policy that ensures full coverage upon acceptance. It must be affordable and offer level, predictable premiums above all for those on a fixed income.
While certain policies may not be available due to tough medical medical some seniors live with, the goal for the "best" must include coverage that offers guarantees for your peace of mind and that of your family.
Why pay for something your loved ones may never get the benefit from?
All reputable, top notch life insurance companies pay their claims according to the terms written in the policy as long as people are honest with them and pay their premiums. The insurance company might not like it, but they have a legal obligation to do so.
Unlike auto or homeowners coverage, a life insurance policy is a legal and binding contract enforceable in a court of law. There are now grey areas. The key is being honest and buying the right coverage for your needs.
Knowing this now…
We strongly encourage you to speak with an independent senior specialist regarding your specific goals before purchasing any life insurance. This will give you access to the top burial insurance carriers and get the best value for your money.
There are often a number of options, and sometimes picking the "best" is not so easy. So often we see the wrong type of life insurance get purchased because of misinformation. Well meaning friends and family often offer advice that don't really what they don't know…if you know what I mean.
Get pre approved for the companies and specific policy you are considering so you don't get ripped off.
If you are looking for a quick quote, you can use the quoting tool in the right sidebar. You'll have an instant quote in under two minutes with all the top carriers.
The best life insurance for seniors over 80 is a very personal thing. Everybody has different needs, health situations and financial means that will dictate the best end of life coverage to purchase. Truth is, you may also be better off self insuring depending upon your current age and health.
This again, is another reason to give us a call and talk it over.
Finding good life Insurance for the elderly over 80 does not have to be frustrating.
Let us give you the insight you need to reach a good decision. You have everything to gain and nothing to lose. If we can't help you we sure aren't going to hurt you!! Those are the famous words of my deceased associate who started this company along with myself nearly 20 years ago.
Let us know how we can be of service to you. Call 269-244-3420 As always, feel free to comment below.