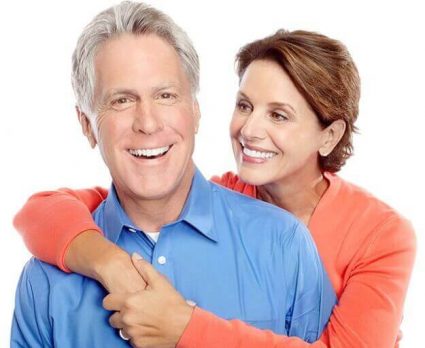 Are you age 50-85 and found that good (DVH) Dental, Vision and Hearing insurance is hard to find?
Multiple expenses from a dental cleaning, fillings, a crown, vision care and even a hearing aid could easily add up to thousands of dollars in just one year.
It is a pretty common requirement people often overlook and can easily get into some very significant out of pocket expenses. While it isn't likely that all of this would occur in one year, the potential cost is till very high.

As we age, we often experience degeneration in these 3 key areas whether it is dental related, hearing related or a vision issue. All of these just seem to worsen as we age.
Most seniors don't need to be reminded of this, they have already experienced it. They also have also learned that Original Medicare does not pay for routine care of any of the 3.
An effective solution is a traditional DVH insurance policy which includes dental, vision and hearing benefits to complement your Medicare or other health insurance.
This is not a Medicare Advantage PPO or HMO program either. It is designed for people of all ages and offered as a separate policy.

This is a combination policy that covers all 3 and allows you to use some or all of the benefits for dental, vision or hearing.
Good dental, vision and hearing insurance gives you the coverage benefits year in and year out to use whether you need new glasses, a dental exam, cleaning and fillings or even a hearing aid. The combined, single policy benefits can be spread out over one, two or all 3 areas.
With traditional coverage, you can go to any provider. You choose the service provider you would like to see. No referrals are required.
How much does it cost?
As a single example, traditional coverage for a 65-74 year old starts at $37.58/mo.
Yes, this insurance is very affordable and plugs those gaping holes in your health insurance. Original Medicare does not cover dental, vision and hearing unless you have joined a Medicare Advantage plan which has limitations as well. 
It is best to speak a professional regarding the benefits you are considering or desire so we can advise you of your best options.
Give us a call or click the "Contact Us" button at either the top or bottom of the page. We are here to help. 269-244-3420