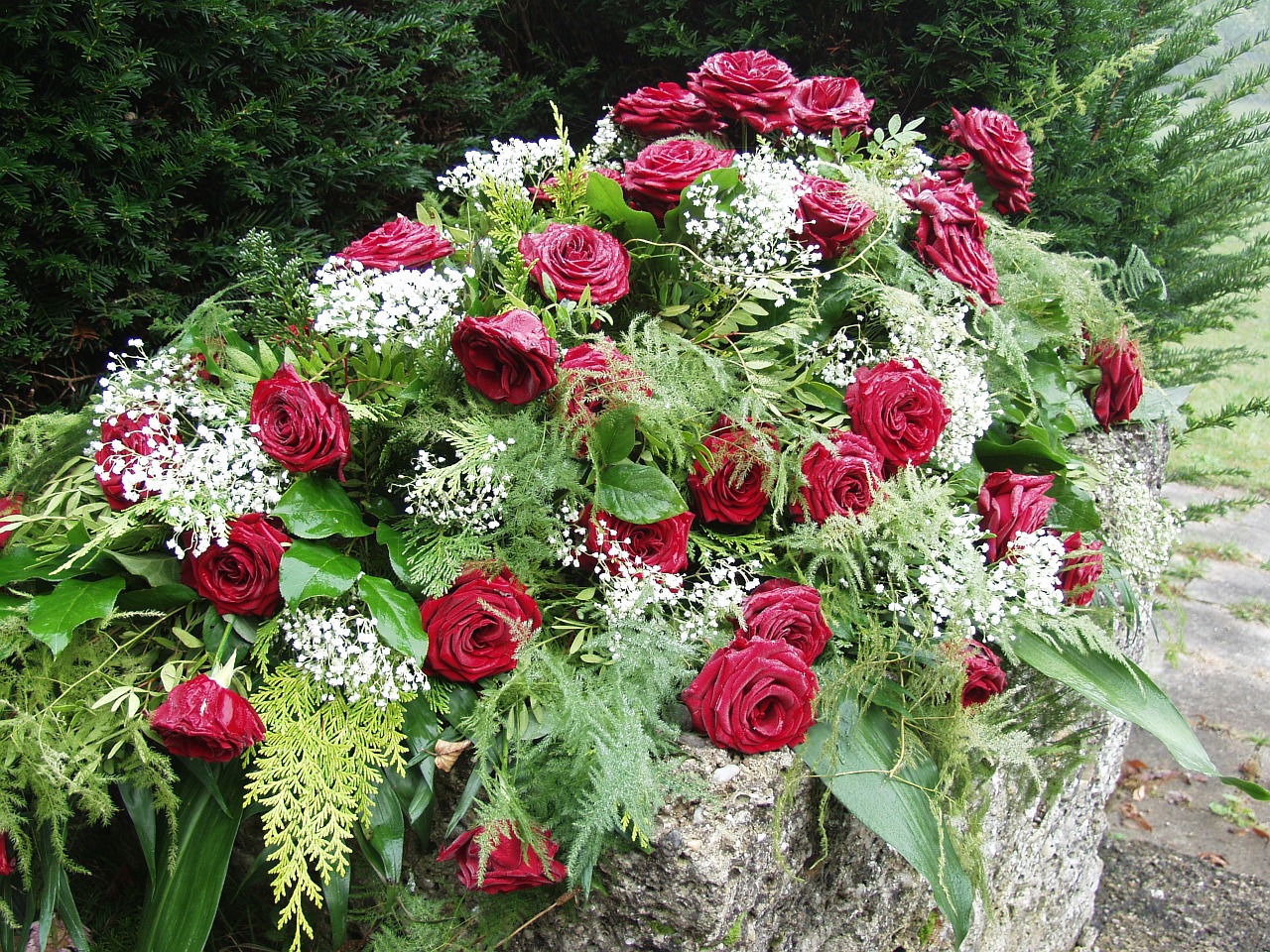 Financial Planning With A Permanent Policy
How much does Whole Life Insurance For Seniors cost? Do I need it? Is it the same thing as Burial Insurance?
In this article we are going to pull back the curtain and give you the skinny on these insurance products and how they work. Second, how you can cost effectively insure and see your final needs, wants and wishes are met when you are unable to.
Leaving this world costs a lot of money. Does not seem quite right, but yet it is one of the largest expenses we will be responsible for. However we do this, it is important that we have a financial plan in place to cover the large expenses that come with the end of our life.
Maybe you have questioned yourself… how am I going to prepare for the inevitable and where will the money come from? Am I going to cause a lot of added financial stress for my loved ones upon my death? Do I want to leave monies behind to care for those most important to me?
Most people do not want to leave a financial crater for their loved ones in a time of extreme grief. The mere fact you are checking into that here today suggests that you do not want that either.
Just a pat on the back from the writer of this article as we get started.
Affordable Senior Whole Life Insurance Protects Your Family
Affordable whole life insurance for seniors offers financial protection that can cover the cost of your death, legacy creation and other, estate related matters.
This type of permanent life insurance is designed typically for people in their "golden years." Often there are little to no health questions depending on the size of the policy. Typically, there is no medical exam.
Coverage is offered by many life insurance companies. It is an alternative to a prepaid burial plan with a funeral home which has inherent risk and requires an upfront, cash layout.
For many, personal debt, funeral and burial costs are a very large expense to overcome. If that is your case, you are not alone.
With senior whole life insurance, your first premium covers you right away. In some cases…those seniors who have very serious health conditions may have a limited benefit period where they do not have full benefits. An example of this type of coverage is offered by Colonial Penn Life Insurance Company. Their guaranteed acceptance life insurance product shown with paid spokesman Alex Trebek is an example of this. In this illustration, the first two years, coverage is limited to accidental death. For natural death, coverage is only premiums paid in plus interest. Be aware and certainly a reason to talk to a senior specialist agent.
Your family is going to be saddled with final expenses without financial planning one way or another. Death is certainly very hard for the remaining family we leave behind. The remaining family is already struggling with saying goodbye and moving on emotionally. The financial impact of death can leave some families having to completely change their lifestyle or be financially ruined.
Leaving your family member(s) with a potential mountain of debt does not need to happen. Final Expense Insurance or Burial Insurance can take some or all the financial burden off them. Only you can decide how devastating the financial impact will be.
A good specialist agent or agency that works regularly with seniors can help you with the considerations.
With that said, adjust to your financial needs accordingly. Maybe you have everything completely paid off and financial resources to easily afford this large expense.
Be mindful that if you have the money laid aside to cover funeral and burial costs, that there are more expenses to consider. One important one is…do you have a someone who is quite dependent on you? Furthermore, do you have any outstanding debts? Credit card bills, mortgage or final medical bills? These are also very typical expenses that a final expense policy can be used to cover.
Ask yourself a couple of reality questions…
What kind of changes will your passing and absence bring to your family? Do you want to leave a legacy behind? Will a loved one have to hire some help or return to work? How are all my bills going to be satisfied?
These are all things to think about and plan for while you can.
So What Does It All Come Down To?
When you hear about a Burial Insurance plan or Final Expense Insurance, whether it is directly from an agent or thru a funeral home utilizing a licensed life insurance agent, you are really talking about the same thing, just 2 different names. Burial Plan terminology is typically more focused on funeral expenses. Final expense policy terminology is a more complete funding of the loss of your life and the complete costs associated with it.
Senior life insurance plan are most often no exam, simplified issue whole life insurance. These smaller policies to encompass full funeral, burial costs as well as outstanding debts.
You may have also heard of or considered a prepaid burial. This is something you typically purchase at a funeral home versus having insurance. Problem there is… you have to put all the money on the table, upfront. If the cost is $10,000 then your out $10,000. A good alternative, put the burden on a life insurance company on a monthly basis or quickly multiply that money in a single premium whole life insurance policy!
Final Expense Policies
Final Expense Insurance is almost the opposite of a prepaid burial arrangement as you are transferring your "risk" of death to a life insurance company in exchange for a preset, but permanent premium (typically) to age 100.
Affordable life insurance for seniors can pass on tax free benefits to your beneficiary. Verify with your agent that your life insurance policy is setup correctly to ensure tax free benefits to your loved ones.
Whether you have made one monthly payment or 120+, it does not matter. Just be sure your policy remains paid up so it does not lapse and the benefits are triggered upon notification and simple paperwork by your loved ones to the insurance company.
Since Final Expense coverage is also used to cover any outstanding debts that may remain upon the passing of the insured, a Final Expense, Burial Insurance policy helps ease the financial burden placed on a family when a loved one passes away. Remember that these expenses will also be stressful for the remaining family to pay for.
The life insurance/final expense industry has numerous competitive carriers who issue policies designed specifically for people age 50-85 (issue ages) that will cover you permanently. Typically, these policies can insure you up to $50,000 with some exceptions. Term insurance is sometimes a useful option as well, but will not be permanent and never the solution.
Being "old school" so to speak and working with a very large number of senior citizens since the late 90's, I advise considering traditional "simplified issue products" with limited health questions if you want to skip the medical exam requirement. They are still affordable and give you some savings just for answering some very basic health questions. Click here for a list of the basic questions to qualify for this coverage. This is only one insurance companies eligibility questions, but it will illustrate how insurance companies design whole life insurance for seniors…even with less than perfect health.
Now, if maximum savings or higher policy amounts are needed, we can look at a full, medically underwritten traditional life insurance policy with a medical exam. This will likely produce the best offer for you, but will require a bit more work upfront to secure the coverage. Most senior citizens tend to opt for simplicity, but the savings may make some sense to others who don't mind the additional delay and red tape. We recommend you consider all your options.
Guaranteed Issue Whole Life Insurance For Seniors, Affordable?
There are also plenty of people with a health predicament with a poor outlook for the foreseeable future.  In that case, Guaranteed Issue final expense plans are available, but we advise against them until all other permanent whole life options are exhausted.  If you are looking for affordable whole life insurance for senior citizens, this is going to be the least desirable for your wallet and your family protection goals. The premiums are more expensive than other simplified issue plans and sometimes result in insuring less than your family's needs.  If your health outlook is not insurable otherwise, you may have to accept the more expensive but guaranteed issue products that we do offer. About 10% of our clientele have policies like this. 
Guaranteed Issue policies often have the label of Burial insurance. Why?
Because it is often the only option other than a prepaid burial plan at a funeral home when an applicant has a terminal condition. There are no health questions to answer as part of guaranteed issue application.
Now, there are two basic benefit tiers available with Final Expense/Burial/Funeral Insurance plans:
Level Benefits which means the full face amount (full payout) of the policy will be in-force the day the application is approved. Coverage is permanent as long as premiums are paid in full.
Graded Benefits which has a typical 24-month or more "waiting period" before the full face amount of the policy is in available. Should death occur to the insured, the insurance companies will return all paid premium plus interest to the beneficiary of the policy. Interest paid by each life insurance company varies for this type of coverage, but 10% is pretty common in 2023.
Guaranteed Issue whole life insurance has graded, or limited benefits. This always insurers to coverage people with real shaky health.  This is why these are also called high risk life insurance.
Some things just develop with age and are not an issue for obtaining the 1st day level benefit whole life insurance.  Here are some sample health questions for a simplified issue final expense policy. They are a form of Guaranteed Issue Life Insurance plans (age range is 45-80) because they require no health questions. For someone with a serious health impairment this could be the only insurable way to go. The premiums will be higher but for someone who cannot get approved for any other type of policy this will make sure your family is take care of.
In order to qualify for a Level benefit plan, an applicant can have some typical impairments and/or health issue that is controlled via medications or other. There are many types of impairments out there and this is why we should speak prior to running quotes.
Children with elderly parents often ask the question if they can purchase life insurance on their parents.
If that is you, yes, you can be a policy owner and the beneficiary of a final expense/burial plan with your parent(s) as the insured as well. Your mother and/or father must sign the application (done electronically or over the phone thru voice signature) and most carriers will call the proposed and insured and do a quick interview to make sure they understand what is taking place.
As people age, the cost of senior whole life insurance does increase to apply for. There is simply more risk to the insurance company as time goes on. Once accepted, the rate is locked for life.
How Much Coverage Can I Get?
Most senior life insurance companies that offer policies "no exam" policies will only cover a person up to $50,000. There are a handful that will issue up to $100,000 in death benefits but we actually often recommend guaranteed universal life insurance as cheaper alternative for death benefits greater than $25,000. Sometimes senior life insurance plans are a bit more complicated or require larger death benefits to meet our clients needs for protection and special legacy desires.
What if I need More than $50,000 of Whole Life Insurance?
Since most companies will only go up to $50k in face value for simplified issue whole life insurance, it is hard for some people to obtain coverage that meets all their needs.
Sometimes, we have to bundle two policies to get the job done. Just depends on your financial planning needs. Another option you can consider is trying to obtain a guaranteed universal life insurance policy (GUL). Coverage amounts will be much higher and premiums considerably lower as these policies do not accumulate cash value like whole life insurance does.
GUL policies are another form of permanent life insurance, but not a subject to discuss in depth here.  These policies are ideal for those who may be carrying a large amount of debt, someone creating a legacy or a family whose estate is quite sizeable and may face some pretty hefty taxes after their death.
The Best Whole Life Insurance For People Over 50
What defines "best" for you? This is actually a hard question for me to answer as an independent agent/broker.
Why?
Well, some people are just looking for cheap life insurance for seniors. They might consider cheap to be "the best." Others are looking for the most dependable policy their budget can afford but don't want to spend too much in the process. In other words, "value" is their definition of "best." Other people 50-85 might desire a small, no exam whole life policy which are very fast and easy to qualify for at the expense of being a bit more expensive than "value" whole life insurance.
Most of the people who call us for whole life insurance usually choose final expense insurance as their "best" option.
Why? There is never a medical exam and you don't need to be in excellent health for your age. The applications are more liberal to qualify for coverage at the expense of paying a bit more in cost while still giving the full security of a whole life insurance policy.
On this page is an instant quoting tool. It is a Final Expense Whole Life Insurance shopping quoter. In a minute or two, you will have the actual pricing of the top final expense whole products on the market. One of those may be exactly what you are looking for, depending on your age, overall health and desired policy amount.
You can also call us @ 269-244-3420. Tell us what your goals with whole life insurance for over 50 are. You define "best" and we shop the market for you that meets your needs.
Who Needs A Senior Whole Life Insurance Company
Whole life insurance is a tried, true and dependable way to give your family the money they need to pay for expenses when you are no longer with them. The funds from a life insurance policy can be used for anything they need.
The money is received tax free by your beneficiary as a general rule.
Whether the policy benefits are used to pay for a funeral, burial and/or other debt that remain after the passing of the insured, the plans often make a lot of sense for people on a fixed income. It offers a simple way of taking care of those you love and bringing peace of mind for you and your family.
Nothing will ever replace the life lost, but having financial plan in place relieves a tremendous amount of stress as they move on. 
Whole life insurance for seniors can vary wildly in qualification requirements.
Most of the time, whole life insurance for seniors is a affordable is shopped by a independent agent/broker. At the same time, certain offerings may not be the best option for your needs.  If you do need the financial protection, it is important that you're getting the best coverage you can obtain. Watch out for the 995 plans of the world. These are bottom tier whole life policies with very high price tags. An important key to understand, don't assume apples are apples with whole life insurance policies. Life insurance is on sale now. It does not go down in price as you age and/or your health declines.
For many years we have had many 50-85 clients purchase whole life insurance from us. If you are financially planning as a senior, this is a very viable option for you.
The numbers often work well in your favor.
Occasionally we have clients who wish to minimize their premiums and purchase traditional whole life insurance which includes the exam in your home. A bit more time committment due to a visit from a nurse is the main downfall of this option in exchange for a "juicier" less costly policy. This is only adviseable if your health is pretty good compared to your peers.
If you are looking for simplicity and don't need a lot of coverage, the no exam final expense whole life products shown in quoting tool are a simple, straight forward and very cost effective solution. No needles or waiting for the knock on the door for this one.
Affordable Whole Life Insurance Quotes
In order to get the best whole life insurance quotation as a senior, your age combined with your overall health will be the primary factors. Of those two factors, age will have the greatest influence. A male age 80 for example, will be considerably have a higher premium for a $15,000 policy than a 70 year old male on the same exact policy.
You are encouraged to find a seasoned independent agent or agency that can shop your coverage with all the top life insurance companies that cater to the elderly. If you're looking for an affordable whole life insurance quote you want the case shopped out by a professional who has access to the top insurance companies for seniors.
While some life insurance carriers may not be able to accept you, another carrier or two may be fine with any health problem(s) you may be having.
The key is to try to always qualify for full, immediate benefits. Avoid guaranteed acceptance whole life policies unless there are no better options.
We can help you do that.
Conclusion: Affordable Whole Life Insurance for Senior Citizens
As I close this article, I would certainly recommend you discuss these matters with an independent agent who specializes in senior benefits.  Whole life insurance for seniors varies in cost significantly from company to company. While one or more insurance companies may decline or "rate you up," it does not mean that there are not others that will offer first day, full coverage. The key is having a proper health assessment done by a experienced, independent professional. This will produce the best outcome for you, your family and a "top tip" for uncovering the truly affordable life insurance policies for seniors.
This is someone that can help you sort out the significance of your health and point you in the right direction of the best solution for you.  An agent who works with senior citizens knows the market for these products and understands health troubles often experienced by folks in their later years.
Be clear, there is no best insurance company or plan regardless of what has been purported on the internet, television, radio or lining your mailbox.  Every situation is unique especially as we age.  We will shop the market for you for the best whole life insurance you can qualify for. We have the expertise to find the best value life insurance product to meet the financial needs you have.
Sometimes senior cases are challenging to navigate by anyone other than a specialist, it seems prudent for me to make this suggestion whether "biased" or not.  Give us a call 269-244-3420, send an email or simply use of instant quoting tool on the right side of the screen. 
Let us know if you have a tough medical condition. We can get you insured with an affordable whole life insurance policy. Protect those loved ones most important to you.  Our team knows who to shop your case to. 
Obtaining affordable life insurance for seniors has never been easier to shop. As always, feel from to comment below.