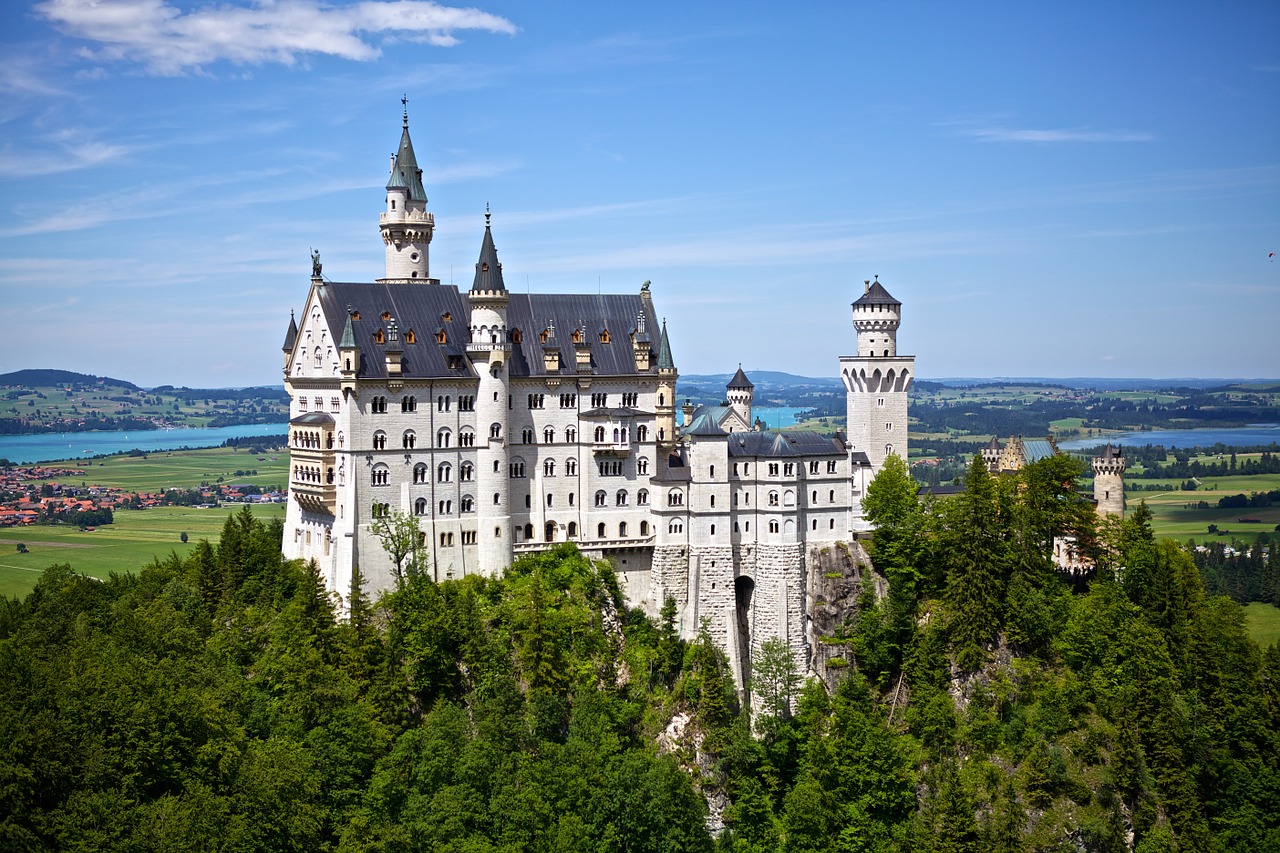 As all of us work our way thru adulthood, we all have to deal with the realities of life.  We see friends suddenly pass away due all kind of things.  Whether it be a terrible accident, cancer, a heart attack or even a stroke.  At some point, we all know the inevitable is going to find each one of us.  It is just a universal truth.  Sometimes, people suffer with physical, cognitive or other degenerative disorders making Long Term Care a requirement along their path.  Today's post is going to discuss life insurance and long term care built into a single, multipurpose policy.  Yes, a hybrid policy to protect your loved ones from the financial devastation that can come from a nursing home stay and inevitable end of life expenses.
The Long Term Care Need
The longer we live, the more likely we are to need long term care.  Could it could be a blessing in disguise to pass on quickly?
While that might be debatable, most people will move on thru their 50's and 60's but must face the reasonable possibility of long term care needs anytime after that.
We all know of friends and even family members living years of their lives with Dementia, Alzheimer's, a disabling disease or a non fatal stroke that results in the need for personal, round the clock care.  Care that we cannot give ourselves anymore.  Sometimes we cannot even help our spouse even though we want to.
Long term care coverage is intended for assisted living, nursing home and home health care.  Medicare does NOT pay for this type of care.  Medicare will cover your skilled nursing care while rehabilitating and improving, nothing more. Sadly, 99% of people in those facilities are there because they are not improving.
I have had the privilege of meeting some really great seniors over they years.  Yes, typically it is related to insurance but I really to to know many of them thru years.
However, I recently met with a good friend's father who was a former head Engineer with Ford.  He has a Masters degree from the University of Michigan.  He managed over 200 people in his last position at Ford before retirement.  These 200 people were made up of various engineers, metallurgists and other very technical people.  He was a very respected man at Ford for his leadership and intelligence among intelligent group of people he managed.  He was considered the "know it all," in a positive way, among his peers.
Imagine how his life changed when he was diagnosed with Dementia after retirement?  Now his wife of 50 years dies while she is caring for him.
Folks, we all kind of know where the story goes.  Yes, the Dementia progressed a lot more.  He is living in an assisted living facility and does not demonstrate any of the capabilities he once had.  His body is healthy, but his mind is not.  He is quite dependent now on other people.
Offspring are usually working and generally cannot be expected to handle their career, children and take care of Mom or Dad.  They just don't have it in their schedule.
It's sad to say, but times have changed from years ago.
Long Term care is needed.
The High Costs Of Long Term Care
The trouble that many seniors face is the long term care insurance cost.  LTC, if not purchased in your 50's or early 60's while in good health is very expensive for your average household.  To top it off, some folks are just declined due to perceived risk by the insurer regardless of their ability to pay.
Long Term Care insurance can be tremendously expensive and for good reason.  According to the Administration on Aging's 2016 numbers, $84,000 a year is the national average for a nursing home stay.  This is absolutely devastating for many seniors.  To the best of my recollection, the average stay in a nursing home is 2.8 years.  That is near $240,000 out of pocket as of 2016!!  If there is a surviving spouse at home, how does that leave them financially?  What about other loved ones who you wanted to pass your legacy to?  Sadly, for a large number of people, it is passed onto a provider of home health care or a nursing home.
While a Long Term policy may be an option to you, there are still a couple problems.  First, you have to qualify for it.  Second, it can be prohibitively expensive depending on your finances.  Here is the third…what happens if you don't ever need the benefits?
Yup, I am playing the devils advocate here.
While the protection may help give you peace of mind and certainly is a financial lifesaver if the coverage is needed, it can also be a very big hardship to afford along the way for those who may need it the most.  Will you keep a Long Term Care policy if the premiums jump up?
The Senior Combo to the Rescue…Combination Life Insurance and Long Term Care
There is a way to ensure your hard earned money isn't spent on long term care rate increases.  We call it "The Senior Combo." When you combine insurance products like a special life insurance policy with a long term care insurance rider you have a very affordable, but solid financial strategy in place.
This is a strategy that guarantees your benefits even if you never need long term care at all.  In other words, benefits will be triggered at the end of life.  The policy will be paying your loved ones that which did not need…tax free!!
While not every combination life insurance has the same specific benefits built into it, most will at least allow significant access to the majority of the "death benefit" of the life insurance itself.
Be sure to have a senior specialist agent review your options with you.  This is a complicated planning tool that you need good advice on.  Some companies offerings are just better than others.  That needs to be sorted out.
This type of Life Insurance policy allows you to take benefits early to pay for long term care while you are alive… if you need to.  Monies are taken out of the face amount of the life insurance policy to pay for the costs of LTC and are simply deducted from the "death benefit" of the policy.
Again, upon your death, the policy will pay all remaining benefits to your named beneficiary, tax free.
If you are on the fence about obtaining some protection, this is a good way of hedging against unused benefits.  It is a win, win situation for a lot of people.
The beauty of this policy is…both you and your beneficiary can get benefits from this policy.  In many types of insurance, you have a completely intangible asset.  You're paying for pure protection.  Examples would be auto or homeowners insurance, disability, health and term life insurance.  You may never access the benefits while you have the protection as there may not be a "trigger" to qualify for a claim.  With the combination life insurance and long term care policies available, you will trigger the benefits at some point.
With this policy, you know you are going to get your money out of it one or more ways.
While that is not a pleasant thought, it is the truth.
The combo policy is a special long term care life insurance policy.  The great thing is with a life insurance with a long term care rider is that the cost is locked in with guaranteed level premiums and permanent coverage.  Long Term care policies have rate increases, period.
Affordable Alternative To The Long Term Care Insurance Cost?
We think so.  I have been watching insurance costs rise for 20 years on a typical long term care policy.  When I started working with seniors in the late 90's, the average cost of a nursing home was less than half of what is it now.
While I have written a number of LTC cases, some of these clients have ended up dropping them as the premiums went up so much becoming unaffordable.
Am I suggesting you take out a $250,000 combination, hybrid life insurance policy to cover yourself?  No, I am not suggesting any particular amount.  At a minimum, you should consider how much risk you would be willing to take financially to protect the family nest egg.  $50,000 or $100,000 and purchase life insurance with a long term care rider attached to it to shield you from any additional financial loss.
I must advise you that this rider is not a "full blown" LTC policy.  The LTC rider is usually only available on permanent life insurance although Prudential does offer a certain term life product where it is available as well.
We do not recommend term life insurance for most senior planning.
Hybrid Life Insurance – The Other Name
Sometimes "The Senior Combo" is better known as hybrid life insurance.  The lingo suggests that a LTC specific rider has been attached to the policy.  Do not confuse this with a living benefits rider which is typically free and may offer long term care in certain situations.
The Take Home of This Hybrid Life Insurance Long Term Care Review
Having living benefits in a senior life insurance policy is a valuable option to consider.  These new Long Term Care riders have plugged a serious hole I have found in many senior insurance portfolios.
Long Term care expenses can wipe out a family very quickly.  While home health care may be less expensive, it is far from affordable.  Nursing homes can run over 100,000 a year depending on where you reside.
As an independent agent, I am glad to be able to offer a much lower premium to people who could not afford LTC coverage or felt unsure about needing it.  Tied into a permanent life insurance policy, it become an affordable alternative to protect your nest egg and your family rolled up into one.
Remember, Medicare is not going to help you out of these costs.  Seniors either must have private insurance coverage or they must spend there own resources until there is very little left.
To receive government assistance, one would have to deplete the vast majority of available cash resources.  This is called Medicaid Spend Down.
At that point, Medicaid can offer assistance to pick up those costs associated with Long Term Care.  There are limitations on the care options covered by Medicaid.  Options are very limited as to where the care is available.  In other words, those who require Long Term care assistance will not be allowed the same choices as those with LTC insurance benefits.
Asset preservation is certainly important, especially if you have a spouse at home.
Having a policy that will let you access monies to cover possible LTC expenses or otherwise  funded to your beneficiary upon death is hard to beat.  How many times do we just purchase insurance for the "what if's?"
With hybrid life and long term care insurance we stick with the rock solid life insurance companies with deep pockets.  In other words, great financials which can be checked out at A.M Best.  Long Term costs have been difficult for insurance companies to anticipate over the years.
Nursing home care costs aren't going down and these policies are going to be attractive to many people because of the flexibility.
If Long Term Care insurance is on your radar, you might want to take a look at the hybrid life insurance policies available to you.
Though they are a notch down from a true LTC policy in direct comparison, it is a very complementary benefit to consider adding to a proper life insurance policy.
If you have been on the fence about this, kick yourself in motion.  There will never be a better time as the cost just goes up with age and changes in health.  Combination Life Insurance and Long Term Care is not as easy to qualify for as a final expense plan.  Putting it off can cost you in more ways than one.
Give us a call and ask about The Senior Combo!!  Sorry, it will be a bit more costly then Wendy's!!  Have a great day.  Let us know how we can help you.  800-598-6445 or click "Contact Us' on the top or bottom menu.