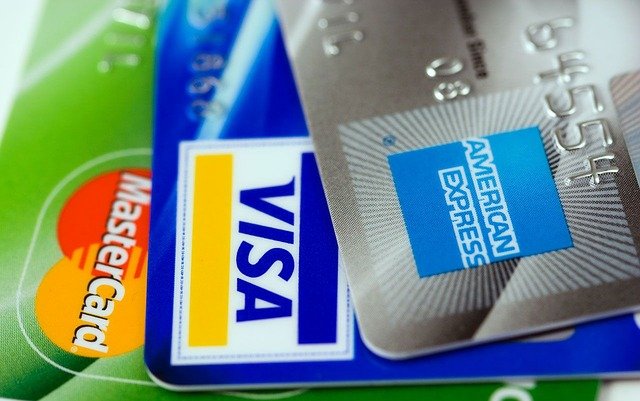 Thinking about buying some insurance and want to pay monthly with your debit or credit card? Sorry to say, we do not recommend it. Sure, you can pay for insurance on a monthly basis, but this is not the advisable method to do so with life or health insurance.
Before we get more into the meat of this article, please realize that no offense to your financial strategy is intended. As an agency who has served many people for over 20 years, we have the data to support our opinion here. It is our job to ensure financial security for people and not expose them to unintended lapsing of insurance. We know why insurance policies lapse, unintentionally. This, of course is a concern for us. We never want our clients to accidently lapse lose their protection especially if end up in the hospital and/or pass away.
Talking to people age 50-85 6 days a week, I occasionally encounter many who wonder why insurance companies do not like credit or debit (checking) cards. This includes those of you who like to use your Direct Express card issued by the Social Security Administration.
Here is the first and simplest reason insurance carriers do not like or even accept credit/debit card payments.
First, it costs them money to accept a credit/debit card. The premiums they charge are quoted on a cash basis, not credit.
The card company charges the insurance company a percentage of your premium for each transaction. Yes, even on your checking/debit card, a fee will be charged to the insurance company. As a result, in order to obtain the full premium owed for the protection and benefits of the policy, they will often charge you a higher premium for accepting your card. Please understand, the vast majority of seniors pay their life and health insurance with a monthly, automatic bank draft directly from their savings or checking account. This bypasses the debit/credit card fees, period. This is the safest and most reliable way to pay your monthly insurance bill. Many insurance companies will refuse a credit card/debit card entirely.
We understand that some of you like to handle your bill payments with your card. I often do it myself, so I "get it." The problem remains, while we can be cautious with our cards…card fraud can happen anywhere, from the grocery store, a local restaurant or even an unsecured, online transaction. My favorite spot (said in sarcasm) is at a gasoline pump. More on this in a bit.
For insurance purposes, let's get to the #1 reason you should never use a credit or debit card to buy and life or any health insurance… aside of the higher cost to you.
Card expiration and credit/debit card fraud.
Many people will incur some type of threat or real card "fraud" at some point of their life. Quite a few us know someone who has had their "card" number changed because of fraudalent charges on their account. When card fraud occurs, your bank or credit card company will automatically cancel that card and number. This also means every automatic bill payment to that card you arranged is cancelled. What about card expiration? Do you have it memorized and will you remember to contact the company to give them the updated information? If not, your policy would go unpaid.
Do you see the problem brewing here for your insurance coverage?
This is now a leading cause of insurance policy lapse. Can't tell you how many people I have talked to consumers who forgot or didn't realize their policy was no longer paid up and lapsed worthless.
Many people whom I have done policy reviews with have been shocked to find out their policy expired while sitting in a drawer or their firesafe. Ladies and gentlemen, we simply cannot recommend a form of payment where your coverage could be jeopardized because your card number changed to protect you from further debit/credit card fraud. It is our job to create financial security for you and your family/loved ones.
Those of you folks who have a Social Security Direct Express Card, this applies to you as well. The Direct Express card is nothing more than a debit card linked to a bank account setup by Social Security to deposit your check to each month. If you want to purchase insurance, do yourself a favor, find a bank or credit union and open an account there. Request a debit card, the routing and account number of the bank/credit union (ask for a printout from them) and then contact Social Security. Request to have your monthly benefits deposited into your new account you set up. They just need the information you obtained above to get your Social Security disbursement into a secure and more financially flexible situation. Now you can set up reliable, automatic bank draft arrangements with your insurance company that don't stop if card fraud occurs or cost you higher premiums.
We the automatic bank draft recommendation, the burden is on the insurance company to automatically withdraw the funds on a preselected date of the month you select from your checking or savings account. If your card number changes or expires, the burden is completely on you which defeats the purpose of autopay.
I have had my personal credit card number changed multiple times. I used it at the wrong gas station and it set off a series of bogus charges. Now, I was reimbursed, but the card was cancelled and a new one was sent with a new number.
Conclusion
While debit and credit cards are certainly a nice way to pay for goods and services elsewhere, insurance should not be one of them for good reason…potential policy lapse. It's not a big deal if the Netflix, Cable or Internet bill is missed, but a lapsed life or health insurance policy that you have qualified for, paid on and that protects your family financially, is different entirely. Don't end up one of those people with an expired policy because of a credit card number change/expiration. It is your responsibility when your card information changes, not the insurance carrier. They will just consider this non-payment.
How does that help your family if the policy lapses?
I cannot in advise anyone to purchase any insurance with a credit, debit or Direct Express card. My job is to protect you and your family. Because potential loss of insurance protection, we strongly discourage it use for insurance use.
Hope this article has better educated you on why your seasoned, independent insurance professional suggests that debit/credit cards are not a good solution to pay for your policy. Remember, he or she does this for a living just like your doctor or attorney and will advise you according to best practices and experience.
As always, feel free to comment below.