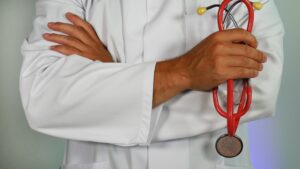 If you have been searching for life insurance that accepts Chronic Obstructive Pulmonary Disease, COPD, you've come to the right place. This is a preexisting condition we regularly work with. Picking the best life insurance for COPD is going to depend upon the seriousness of the disease and how much financial protection you need. If you are determined to find the right life insurance with COPD friendly underwriting, we can help you.
Life Insurance Options For People With COPD
People with COPD have varying degrees of disease. Nothing is cut dried with preexisting conditions. For some life insurance consumers, it is very mild and unobstrusive. These folks may not have even been prescribed an inhaler for it. For others it is severe and really affects their lives. Maybe to the point of being on continuous oxygen. The best life insurance for people with COPD will be determined by your age and total health picture. What level do you have in terms of severity? How many prescription medications has your doctor prescribed for you?
At some point, in the severity of the Chronic Obstructive Pulmonary Disease, certain applicants will not be able to qualify for any term life insurance. Good term policies are harder to qualify for than whole life insurance. If you are receiving daily oxygen, you are going to need a whole life insurance policy. Forget about term for COPD life insurance.
The solution, whole life insurance.
Yes, no exam whole life insurance plans are more costly but it is a lifetime policy that your family can really depend on, permanently. Term insurance is temporary life insurance.
Life Insurance Underwriting: What People With COPD Will Be Asked
There are 4 health classes for Chronic Obstructive Pulmonary Disease (COPD) that life insurance underwriters are going to look at when submitting your application.
Mild COPD: A mild chronic cough is acceptable as well as minimal shortness of breath after moderate exertion. Pulmonary function testing should be almost normal. X-Ray cannot show any abnormal results. Your FEV1 should be between 60% and 80%. You must be a non-smoker and not require any treatments. With the most competitive life insurance companies, Mild COPD will receive a Standard Table 2 rating.
Moderate COPD: Symptoms are increased coughing and shortness of breath after moderate exertion. Pulmonary function tests can show diminished lung function and X-Ray studies may show some abnormalities. Your FEV1 should be between 50% and 59%. Moderate COPD will receive a Standard Table 4 rating with a few companies while others will rate you higher or even decline.
Severe COPD: Shortness of breath is common with everyday activity. Pulmonary function shows very diminished lung function and X-Ray studies show clear abnormality. Multiple prescription meds including inhalers (1 or more), steroids as other medications. Severe COPD would receive at best a Table 6 rating, possibly a Table 8. Declines are common with many carriers.
Extreme COPD: You are unable to have normal activities without extreme shortness of breath. Shortness of breath with minimal exertion or even at rest is not uncommon. Treatment with medications includes an oxygen tank. FEV1 below 40% is assumed to be Extreme COPD. At this point, you will be looking at a no exam, graded whole life insurance policy. Oxygen is not accepted by any carrier for first day, full coverage. Graded whole life is the answer to your situation.
Not Sure? Can You Answer The Following COPD Questions?
Date of COPD Diagnosis?
What lung disease was diagnosed with the COPD: asthma, chronic bronchitis, emphysema, restrictive lung disease?
Have you ever been hospitalized due to Chronic Obstructive Pulmonary Disease (COPD), shortness of breath, used oxygen?
Have you been prescribed any prescription medications, whether used or not?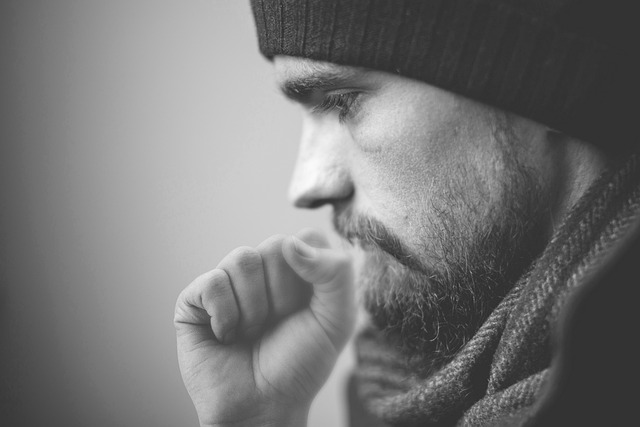 Any pulmonary function tests been performed?
What is your current height and weight?
Smoker or nonsmoker and for how long?
Have you had a chest X-Ray completed?
Has an ECG been done recently?
Do you have any other medical conditions that we have not discussed?
This may seem like a lot of probing questions. The idea is to give the underwriter a good picture of where you are at with the disease. This is how we get you the best offer.
COPD and No Exam Whole Life Insurance Options
For anyone who has COPD and wants no exam term life insurance, forget about it. You will be declined, period. If you need term life insurance, you must qualify in the traditional way with a medical exam, APS (your doctors records) and more. Yes, blood tests are involved so needles are part of the exam. This is the only path for term life insurance with COPD.
However, you should be able to obtain no exam whole life insurance, regardless of the severity of the Chronic Obstructive Pulmonary Disease. We have multiple carriers that even offer first day, full coverage COPD life insurance for up to $50,000. If you need more protection, you can purchase additional policies from other carriers we work with.
Different Life Insurance Options For People With COPD
With a medical diagnosis of COPD, life insurance for people desiring the best and most affordable protection for their family will have to be carefully assessed prior to making any application. Certain types of life insurance may be available to you while other types may not. Your overall health beyond a COPD diagnosis is going to play a major factor whether a term COPD life insurance policy is possible at all. Whole life will have options, just be aware that you will be paying more for coverage than an average health individual.
Term Life Insurance For Someone with COPD
Term life insurance for someone with COPD is going to be the hardest type of life insurance to qualify for. Forget about the prices you've seen on TV or heard advertised somewhere. That pricing is for people in "excellent" health who may also be younger than you.
In your personal situation, the insurance company is going to want to evaluate the severity of the COPD before they can make a decision on your application. In order to do that, we would arrange a paramedical exam (free of charge) at your home and order an APS (attending physicians statement) so the underwriter at the insurance carrier can potentially make an offer. You can expect to be rated up to at least Table 2 rates with even a mild case of COPD. No inhalers prescribed at all. From there it could hit Table 8 or a even a decline if you are using oxygen.
Life Insurance For Seniors With COPD
If you are trying to obtain life insurance with COPD as a senior, it can be a bit more frustrating to obtain the benefits you'd like to have for your family especially if the disease has progressed since your were initially diagnosed by your doctor. Off the top of my head, I can think of 4 life insurance companies that can offer level benefits and affordable premiums on a whole life insurance policy with a diagnosis of COPD.
The key for you will be how much medication/treatment your doctor has prescribed to treat your COPD symptoms. Have you been prescribed inhalers and if so how many? Have you been prescribed any oxygen? Do you still smoke? These factors combined with your overall health otherwise will determine your ability to get the best rates for your age you policy is issued at. For a senior, we recommend a senior, no exam whole life insurance policy. We have found no exam whole life insurance to be the best life insurance with an advanced COPD diagnosis.
Affordable Life Insurance For Smokers?
There is no way around it, you should expect to pay an additional premium for smoking cigarettes. This is especially significant with life insurance for people with COPD. However, there are few select life insurance companies that do overlook cigar, marijuana and pipe smoking but that is beyond the scope of this article. Please contact us to discuss your specific situation.
The best way to get affordable life insurance for smokers…break your habit for at least 1 year and reapply for coverage as a non smoker. Your rates will drop significantly if your health maintains. Now, term life insurance usually requires a good 3-5 years for "non-smoker" rates. The age factor will be working against you significantly in the latter.
Insurance companies know the elevated risk they have with various diseases that are connected to smoking habits, not just COPD. They work with those statistics and will charge you accordingly. Yes, there are some companies who offer better rates to smokers but they typically don't make a good offers with a diagnosis of COPD. Depending on the severity, it could be a decline.
If your health is very poor, you may require a guaranteed issue whole life plan. In this particular case, their is no premium increase for smoking. With guaranteed issue whole life, the policy is a pure high risk life insurance policy. As such, the premium charge by the insurer reflects elevated risks such as smoking among many other high risks.
Conclusion: COPD Life Insurance
Buying "the best" life insurance with COPD does pose a bit of a challenge. Your age, overall health (including medications) and whether you continue to smoke cigarettes will determine the insurance companies evaluation.
Can You Get Life Insurance With A COPD Medical Condition?
We've taken a lot calls from upset people over the years who tried to take out life insurance from big call centers. I'm not going to mention any names here but COPD cases need to be handled by a high risk life insurance specialist if you want the best possible outcome. A high volume call center will not take the time, have the necessary carrier access or seasoned experience to get you the best offer and pricing for the best life insurance for COPD applicants. The main issue is, only certain carriers consider applicants with COPD.
Life insurance for people with COPD does not have to be a bad experience. If you be previously declined, don't lose heart. We can get you the peace of mind you desire. Let us do the heavy lifting as a valued client and place you with the right company and policy that can meet your goals and protect those you care about the most.
At Maple Valley Insurance Group, we're here to help 6 days a week. 269-244-3420