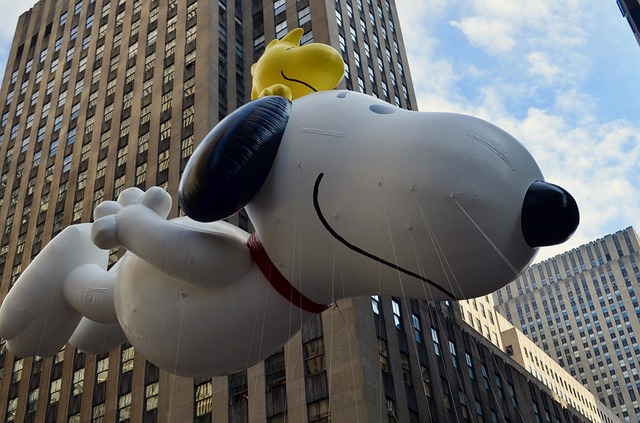 Are you looking for the scoop on Metlife Burial Insurance? Today, we're going to get inside Snoopy…and take a hard and critical look at Metlife final expense insurance.
If that is what you are looking for, you've come to the right place.
Disclaimer: We do not offer the Metlife burial insurance product. Our professional review is meant to inform of why you so you are better able to make decisions on your life insurance needs.
Below you will find our professional and experienced based review of their senior life insurance product. You can be assured as the writer and life insurance professional, that I am speaking from extensive experience beyond the actual facts.
In this article, you will hear about the offering they have for consumers of burial insurance, its features, some sample costs and the limitations of the policy.
There will not be any punches pulled here.
Without too much warm up, let's get down to the nitty gritty of Metlife Burial Insurance.
Article Shortcut Links
Metlife Company Profile and Details
Metlife or Metropolitan Life Insurance Company has been in the business for over 145 years. They are also one of the largest insurance companies in terms of overall size and various policies on the books.
The insurance giant does offer numerous insurance products including life, auto, home, disability and dental insurance for starters.
Financially speaking, MetLife is in excellent shape and very capable of handling claims. A.M. Best, has rated MetLife with an A+ at the time of this writing, which puts it in the upper range of all insurance companies in terms of financial strength.
MetLife Guaranteed Acceptance Life Insurance
If you are reading different guaranteed acceptance life insurance reviews, you may have chosen to focus on MetLife for one reason or another.
Metlife offers one burial insurance product. If you are looking for MetLife Burial Insurance or MetLife Final Expense Whole Life Insurance, you have found it.
And wow…it is a guaranteed acceptance whole life policy! It accepts anyone ages 45-75 regardless of health as long as they are mentally/legally competent.
May sound nice and tidy, but it is far from a 1 trick pony solution.
Built in limitations in policies like this are a huge factor.
For example, if you are looking for guaranteed acceptance or burial insurance with no waiting period…
Metlife does not offer it nor does any insurer!!
Think about it.
How fast would a policy go bust if people applied for homeowners insurance when their house was burning down. Same exact thing with guaranteed acceptance whole life.
The life insurer will make sure any insured individual doesn't have power failure in their boiler room so to speak. Limited periods are built in to this type of policy to protect their interests.
Final expenses are costly to an insurer. They know the risks better than you and I at an actuarial level. This is all based on years and years of statistics.
With that all said, let's continue with this burial insurance review.
Metlife guaranteed acceptance whole life insurance coverage is a permanent insurance policy.
Be aware, it includes a 2 year limited benefit, waiting period built in. This means that for 2 years your policy is without full death benefits for natural death (cancer, heart issues, stroke etc).
What does this all mean?
Well, the Metlife Guaranteed Acceptance burial/final expense offering is a no medical exam policy, with no health questions. As such, even someone with a very serious medical condition can obtain permanent life insurance regardless of the medical outlook.
For someone who cannot obtain life insurance do to a high risk condition, policies that offer guaranteed acceptance may be the only answer to their burial insurance needs.
The MetLife Guaranteed Acceptance policy sounds easy to qualify for but buyer awareness is required!!
When there are no health questions in a life insurance application, a red flag should pop up.
Guaranteed acceptance life insurance is pure high risk life insurance, the most expensive life insurance on the market.
It includes a mandatory 2 or 3 year "waiting" period depending on the policy terms and issuing life insurance company.
It costs seniors in decent to good health a lot more each month for lower benefits.
Never waste your time wondering if an easy, no health question application will be competitive with a plan that asks health questions.
It won't!!
I know this because I have access to dozens of life insurance companies across the country. I'm a licensed, independent agent (also called a broker).
Do I have access to Metlife? Yes, you bet.
I'm glad you are doing your due diligence which is a good thing.
Too many people become victims by rushing into buying burial insurance without shopping to find the correct product for themselves at a good, affordable price. The key here is "correct" life insurance policy.
Sadly, some will hear about a familiar big name company and take the leap of faith. They just purchase coverage without getting qualified advice and knowing the limitations of the insurance, which in this case is high risk life insurance.
Any life insurance product that does not meet the end goal can end up nearly worthless to your loved ones.
Passing away due to a natural causes in the first couple years with this Metlife final expense policy… your loved ones will not be seeing much in the way of benefits.
Whether it is a Metlife final expense policy or not, you want to be sure to money is available to the named beneficiary when the time comes, right?
The MetLife Guaranteed Acceptance Whole Life Details
Death Benefit amounts of $2,500-$50,000 available
Ages 45-75
Whole Life Insurance
Coverage available in 47 states. Exceptions OR, MT, NY
Cost Of The MetLife Guaranteed Acceptance Life Insurance Policy vs the Competition
MetLife Monthly Rate Comparison for $10,000 Death Benefit
| Age | MetLife | Gerber | Mutual of Omaha |
| --- | --- | --- | --- |
| 50 | $42.50 | $28.14 | $24.67 |
| 55 | $48.50 | $35.84 | $28.40 |
| 60 | $57.50 | $46.48 | $32.87 |
| 65 | $69.50 | $55.46 | $41.01 |
| 70 | $88.50 | $68.75 | $53.24 |
| 75 | $118.50 | $90.29 | $72.41 |
How Does MetLife Burial Insurance Work?
For a very select few of you, this may seem that this is a great policy to apply for. After all, you can't be declined for any health condition like most other life insurance policies.
If only that was a true statement!!
Here is the scoop on how this MetLife insurance product works.
A waiting period or limited benefit period of 2 years is written into the policy contract that states that from the point of acceptance, the insured will not be eligible for the death benefit for natural death causes for a period of 2 years.
During that time, if the insured should pass away, their loved ones would receive all paid premiums plus 10% compounded interest as the benefit amount. Obviously, this is far from the full death benefit of the policy though it is nothing to sneeze at. 10% compounding is among the best offered in guaranteed issue policies during the "limited" 2 year period.
An important note, if an accident should claim the insured's life, the full death benefit would be paid regardless of the 2 year clause.
On a side note, this is not proprietary to MetLife. A 2 year waiting period which places a limited benefit amount in place for natural death is standard on all guaranteed acceptance life insurance.
Several companies even use a 3 year limited benefit clause in their policies.
Metlife and all other guaranteed acceptance whole life policies will all pay the full death benefit to your family if you pass away due to accident. A car wreck would be considered an accident. A heart incident, would not.
Limited benefit clauses written into guaranteed acceptance insurance are how any life insurance company mitigates the near pure risk they take on with issuing high risk life insurance. The insurer just can't assess you, the policy owner, as a risk without medical information.
Without doing so, the product funding (money pool) would not be available to honor the claims of policy beneficiaries.
After the 2 year waiting period has passed, MetLife insurance will pay the full death benefit to your beneficiary/trusted family member for both accident and natural death, just like any medically underwritten burial insurance policy.
The key points to remember and/or write down about this coverage from MetLife…limited benefits for the first 2 years and a considerably higher cost of ownership than any other type of life insurance.
What happens to your loved ones if you pass away in those first 2 years?
Folks, before we go much further here….
We do not recommend Guaranteed Acceptance Life Insurance unless all medically underwritten options have been exhausted. There are plenty of no exam, simplified issue whole life policies designed for seniors out there. Our company sends business to those carriers daily.
If you have not worked with a seasoned independent agent that deals with lots of health conditions, you need to find one. Don't make that mistake. It may result in your family not having the financial protection you are seeking and overpaying for insurance.
Ninety percent of the time, you don't need guaranteed acceptance life insurance. No exam, life insurance is readily available to you.
To better guide you, here is a life insurance generality to jot down…
The easier an insurance policy is to qualify for, the more it will typically cost you.
Guaranteed issue life insurance is as easy as it comes.
It is high risk life insurance.
Who likes to overpay for insurance coverage and have lower benefits?
Metlife Funeral Insurance Or Is It Just Final Expense Insurance?
Sometimes seniors who are planning their funeral and other end of life expenses realize the expenses may financially stretch their resources too much.
Have you looked into the cost of a full funeral or a simple cremation and decided that you want the guarantees of whole life insurance?
The term burial insurance is really the same thing as final expense whole life insurance. Funeral insurance is also used interchangeably here as well.
Metlife funeral insurance is the same product offering, however some people choose to list the funeral home as beneficiary.
Incidentally, we advise against this.
Always use a close family member if at all possible. Funeral homes can go out of business. It just creates a potential problem down the road.
Don't get caught up on the marketing name of the product. These are all senior life insurance product names, nothing more.
It is the type of life insurance product, cost and the limitations that are most important.
For final expenses, burial insurance or even a funeral policy, permanent coverage such as whole life insurance, is an appropriate choice. You cannot outlive a whole life policy.
Yes, the Metlife final expense offering is indeed whole life insurance, but still carries that "little" 2 year waiting period for full benefits.
So…
Here Are The Only Reasons to Buy a Guaranteed Acceptance Insurance Policy:
Terminal Illness with Less Than 2 Years of Life "Expectancy"
Confined to a Nursing Home
Currently have Internal Cancer or serious skin cancer
On kidney dialysis
Receiving Hospice Care
Receiving an Organ Transplant
Have AIDS (HIV is medically insurable)
Diagnosed with Alzheimer's or treatment for Dementia
Outside of these rare examples, you should not be applying for guaranteed issue, end of life insurance like this. It is simply not in your best interest cost or benefit wise let alone your loved ones whom you are trying to protect in the first place.
Don't let those television ads and junk mailers convince you into believing in something these guaranteed acceptance policies cannot deliver.
They are more expensive than all other types of life insurance, period. Remember, they are meant for people who have serious health ailments and or those who are very high risk to a life insurer.
Between term life insurance and guaranteed issue life insurance with seniors, we see a very high number of complaints.
The story is quite typical.
The applicant saw an ad for how easy it was to obtain coverage with no health questions or how know salesmen would bother them at home etc. In some cases… it is even a high paid celebrity endorser glamorizing a product that is "affordable" and that you can't be turned down for any reason!!
Ladies and gentleman…the marketing is hazing over the limitations of the product and this ends up costing you a lot of extra, hard earned money and leaves your family in a potential mountain of debt upon the insureds death.
In completing your due diligence here today, let this all sink in. Big names and fancy ads don't mean it is a good life insurance product for you.
This burial insurance policy from Metlife is intended for people in very serious situations.
However, they are not going to tell you that.
Insurance companies are more than happy to take your hard earned cash and will insert limitations found in all guaranteed issue life insurance. You put more money in their coffers each year. Once you purchase a guaranteed issue policy, it doesn't matter if you are in the healthiest 90% of seniors.
Why?
You didn't answer any health questions. Your evaluated the same way as a person who has terminal cancer.
If you have not already done so, take action now. Take a good look at no exam, simplified issue whole life insurance. Very limited in health questions and it eliminates the high cost and 2 year waiting period of the Metlife burial insurance.
Go to our instant final expense insurance quote tool on this page. In 1 minute it will give you the top final expense insurance companies in the senior life insurance business. Select "Excellent Health" under the "Health Class" menu.
That is what the 90% is qualifying for and buying…
And/or better yet…
Find a seasoned, independent life insurance agent who specializes in cases like this. People is less than "perfect" health. They will have the knowledge and resources to help guide you to an affordable product that will get the job done right even with health conditions. Give them some insight to your goals and answer all their questions as best as possible.
What About Term Life Insurance From MetLife Insurance? It Was Mentioned To Me
Are you a senior or someone near that age?
Forget about it.
Term life insurance is not for burial insurance, funeral insurance or final expense life insurance.
No, No and No!!
This is the second largest mistake after purchasing guaranteed issue life insurance unnecessarily.
The representative was trying to sell you something rather than nothing.
I mentioned this previously as one of the largest complaints we have heard over the years from people who requested our help.
Some we could bail out, others were not so fortunate or ended up with guaranteed issue life insurance with a 2 year delay in full benefits.
Ladies and gents, buy permanent life insurance for end of life protection. Whole life or Guaranteed Universal Life only.
I feel a rant coming on so I will drop that subject right now!
The Take Home On Metlife Burial Insurance For Seniors
Does Metlife provide an affordable burial insurance product?
Compared to many other senior burial insurance products, out there… no.
Now maybe you're thinking you get what you pay for…well, you'd be very mistaken when it comes to life insurance.
You should understand…
Though Metlife has a very established name and top notch financial strength, this is not a serious burial insurance company.
They offer just 1 product for the masses that is not priced competitively and penalizes a tremendous number seniors.
Guaranteed Acceptance/guaranteed issue coverage is only for very high risk individuals. Most seniors are not in need of such liberal coverage and are needlessly overcharged.
Life insurance companies that are serious about end of life insurance products offer multiple products to accommodate different levels of health and protection. This provides maximum ease of application (no medical exam), affordability for those who are on a fixed income as well as full, immediate benefits.
This is what the majority of seniors need and/or want.
A company like MetLife not having a medically underwritten burial policy available for seniors is really very disappointing. I'd like to see them do that so I could give them an endorsement.
Do it right or don't do it at all is our motto here.
Here is the problem out there…
We see a lot of seniors buying policies like this thinking it must be good offering do to familiarity with the carrier name. It is pushed heavily on TV and thru the mail.
Problem is, this policy is not full, immediate benefits like many of these folks believe. Never, assume that.
Do you want a 2 year waiting period put in your policy if it can be avoided?
Life insurance is only as good as to what is written on the paper in the policy. A life insurance policy is a legal and binding in a court of law to the exact terms written in your policy. A household name on the policy does not change anything.
Just ask all the angry life insurance consumers who found out the hard way…regardless of the insurance company name on the policy!!
While there are other companies that offer guaranteed issue life insurance products in their "senior" offerings, those are typically dedicated life insurance companies that market life insurance as their central focus. As such, it makes sense why they may offer a guaranteed acceptance senior product among others.
Some folks do need guaranteed acceptance burial insurance. These individuals are true high risk candidates. We see about 10% our clients needing a product like the Metlife final expenses offering.
Is there any guaranteed acceptance with no waiting period available?
No. It will never be available with any insurance company.
Is burial insurance with no waiting period available? You bet just run the final expense quote tool on this page. As long on you don't select "Poor Health" on it, you will find all kinds of the top companies issuing it. These are all no-exam, no waiting period policies.
It is important to note that…
Often times, some of the best final expense offerings actually come from lesser known companies that don't spend all kinds of money advertising on the TV.
A suggestion…avoid television ads and junk mailers. There are some pretty crafty life insurance ads out there where some of the fine print is carefully kept "fine."
There is a reason the company offering coverage doesn't want you to find an independent agent/broker. Saving you money isn't their goal, that's for sure.
Don't get me wrong, MetLife is a quality company with a long history of paying out claims.
Yes, they are financially strong which indeed is a plus.
However, when doing a fair and professional insurance review, it is not correct to compare one insurance company to another company and insist company A's product must be better than Company B' product because the household name it carries.
It simply is not true.
Take that to the bank!
This Metlife product is certainly not the best burial insurance for a seniors needs especially those on a fixed income.
Top offerings often come from unknown names, though this is not always the case. You will find these insurers also have top notch financial ratings. They just don't spend a fortune on marketing campaigns as do the household brands.
Most often the quiet kept companies focus on limited lines of insurance.
In other words, they are just in the life and or senior health insurance business. They don't write auto and homeowners insurance policies.
Light and fast on their feet and easy to work with.
The Take Home of Metlife Final Expense Whole Life Insurance
You're very likely to realize that I cannot recommend MetLife Insurance Company's Guaranteed Acceptance Life Insurance product.
Snoopy just didn't design a product that is very affordable or in the best interest of the vast majority of seniors.
I don't know how to say it any other way.
Final expense insurance must be affordable for those living on a fixed income or limited income. It should not be difficult to budget. When life insurance is hard to afford, it is typically dropped.
No one wants the coverage if it takes food off the table.
While I'm sure many Metlife life insurance reviews have revealed the high cost of this offering, the more important detail for you to grasp is that guaranteed issue burial insurance coverage is not typically needed.
In our office, we see 9 out of 10 seniors qualify for first day full coverage on permanent life insurance. Why even give Metlife final expense life insurance anymore thought?
Consider what would happen if you passed away in the first couple years from natural causes. Where does that leave your loved ones you are trying to financially protect?
So Not only does the Metlife guaranteed acceptance whole life cost you a good deal more to own, but it may penalize your loved ones when you are no longer here.
Don't get married to the name of the insurance company. It can cost you and or beneficiary(s) big time!! You need to consult with an independent life insurance professional that works with the elderly on a daily basis to find the right permanent life insurance for you.
After reading this if you believe you need coverage like the Metlife final expense insurance as you have been declined elsewhere for life insurance coverage, please give us a call. (269) 244-3420. There are cases that do require guaranteed issue life insurance but we recommend alternate, more affordable alternatives.
Metlife high risk burial insurance should be considered nothing sort of a last resort. This requirement should be sorted out by a professional that works with all the top carriers.
You may also use the "Final Expense Quoting Tool" on this page to see the companies that offer the most affordable, no health question, whole life insurance.
Be sure to check "Poor Health" under the "Health Class" menu. This locks in the apples to apples with Metlife. From there you will see the top companies for this high risk health classification. In most cases, Gerber Life, Mutual of Omaha as well as AIG are much more affordable options for most people (just to name a few). .
Whether you are still considering Metlife final expense insurance or not, as a senior, it is most important that you take action. Thinking about it too long can cost you or your family in more ways than one. At the very least, rates are only going up until you lock in the right policy.
The good news…odds are you can get better rates than you think. Again, 90% of seniors qualify for full, immediate benefit, permanent burial insurance rather than these higher priced, high risk life insurance policies.
Now we are talking about some serious savings and better insurance. Keep that in mind as you move forward.
We're here to help. 269-244-3420
Oh…and as always, feel free to comment below.